Best GAP insurance 2023
Which is best if you want to mind the GAP?
When you are buying a car from a dealer, it's not just the vehicle they will try to sell you. Inevitably the sales staff will try hard to add on service plans, protection for the paint, and something called GAP insurance.
This stands for Guaranteed Asset Protection, and it covers the difference in the price you paid for the car and what you'd get from the insurance company if the vehicle were written off or stolen. It's not a legal requirement, but can give you extra peace of mind.
There are three types of cover you may be offered: Back to Invoice will pay out the difference between the price you bought the car for and the pay-out from your insurer; Vehicle Replacement tops up the settlement figure enough to buy an equivalent brand-new car; the last, Contract Hire, will cover charges imposed by a finance company for ending a lease contract early.
Although they may mention it when you are buying the car, dealers are not legally allowed to sell you GAP insurance on the same day and must leave two days as a cooling-off period. You can use this time to compare their quote with others on the market – and our test results show you can make big savings if you shop around.
How we tested them
We got a quote of £329 for three years' cover from an official franchised dealer – Chorley Vauxhall – for an Astra 1.2-litre Turbo Design, costing £27,560. 
Next we checked eight internet providers for prices on the same Return to Invoice cover. If asked, we suggested a maximum claim of £15,000 to cover the likely depreciation and said the car was being bought on hire purchase.
In addition to the price quoted, we rated the user-friendliness of the site, clarity of information and any other extras that we were offered.
Reviews
Motoreasy.com 
Premium: £136.82
Price versus dealer: -58.4 per cent
Rating: 5 stars
Website: motoreasy.com
Last time we tested these sites, Motoreasy languished near the bottom of the rankings, so this result represents quite a turnaround. 
But despite the win here, it is not perfect. The site suggests that we could "Add GAP insurance protection in seconds!", but it takes several minutes to set up cover. 
Once we'd entered the details, though, it came up with a quote that was less than half the price offered by the dealership and £18.78 cheaper than the nearest competitor. The deal was superior to many, too, with excess cover up to £1,000 included. 
Covermy.co.uk
Premium: £166.97
Price versus dealer: -42.9 per cent
Rating: 4 stars
Website: covermy.co.uk
Investing a bit of time here produces worthwhile results. There is a quick-quote option with two questions, which gave us a price of £183.79. Go to the next stage for a detailed price and there's a fair bit of slow data entry, but the £166.97 quote was for combined Return to Invoice and Vehicle Replacement cover policy, including £500 excess cover. We reckon these superior terms make it worth the extra over DynamoCover. You need to look elsewhere for Land Rover cover, because Covermy refuses to insure them, saying they are stolen too often. 
DynamoCover.com
Premium: £155.60 
Price versus dealer: -52.7 per cent
Rating: 4 stars
Website: dynamocover.com
Partnership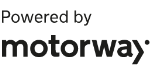 Need to sell your car?
Find your best offer from over 5,000+ dealers. It's that easy.
We were initially hesitant to recommend Dynamo Cover, because getting a quote is frustrating and the excess cover is only £250. You must enter pages of data and there's no automatic look-up of details such as addresses to speed things up. But the price was low enough to make it worth investing the time. Going direct to the site was £10 less than a quote from Dynamo on a price comparison site, too.
Insurethegap.com
Premium: £185 
Price versus dealer: -43.8 per cent
Rating: 3.5 stars
Website: insurethegap.com
Although Insurethegap wasn't the cheapest, getting a quote was so easy and the site so simple to use that we think it's worth a try if you are in a hurry. The quote form requires 10 mainly multiple-choice answers, and none needs much research or your personal details. But watch out for the coverage details, because the maximum excess payout is just £250. If it had come out cheaper, it could have been in the running for the Best Buy.
Totallossgap.co.uk
Premium: £175.28 
Price versus dealer: -46.7 per cent
Rating: 3.5 stars
Website: totallossgap.co.uk
The Best Buy from our last test has fallen down the rankings this year, mainly because the price we were quoted this time wasn't very competitive. Getting a quote still requires time and effort, with 11 questions to answer. But explanations are clear and jargon-free, plus it was the only site to clearly offer a deferred start date option for buyers whose main car insurance policy provides 'new for old' cover in the first year of ownership. 
Directgap.co.uk
Premium: £199 
Price versus dealer: -39.5% per cent
Rating: 3 stars
Website: www.directgap.co.uk
There's no arguing with the simplicity of the DirectGap quoting process. You input the car's invoice price and how long you want the policy to cover, and it instantly gives you three prices for the most common types of GAP insurance. There are also clear explanations of the terms used. But the quotes are too high for it to be in with a chance in this test, even if it covered excesses of up to £1,000. It's £39 extra to pay by 10 instalments, too. 
Gapinsurance.co.uk
We were surprised to see the quote from Gapinsurance was the same price as when we tested two years ago for a more expensive car. After trying a few other models for quotes, it appears to be a flat rate. You have to tap personal details into a lengthy questionnaire, so you would expect a price that is tailored to your needs. The quote was also not nearly competitive enough. 
Ala.co.uk 
Premium: £237.93 
Price versus dealer: -16.7 per cent
Rating: 2.5 stars
Website: ala.co.uk
We like the ALA site but weren't impressed by the price quoted. There is a simple page for each question and no demands for personal details. That makes it one of the quickest here to get a quote and there are also clear explanations for the type of cover on offer. But the quote was the highest here and rose to £268.70 if you paid monthly. These prices only covered a £250 excess, too.
Verdict
It's not often we award a Best Buy to a product we didn't enjoy using, but Motoreasy's price advantage and quality of cover makes it a clear winner. It's worth investing the extra time needed to get a quote.
Covermy.co.uk takes second place. It also offered good cover and a competitive price, as long as you don't want to insure a Land Rover.
The final recommended rosette belongs to DynamoCover.com, which made up for the frustratingly lengthy quotation process with a keen price for GAP insurance. 
Confused about car finance? Our in-depth guide explains everything you need to know...