What is car GAP insurance?
We explain GAP and finance GAP insurance for cars, and ask whether you really need it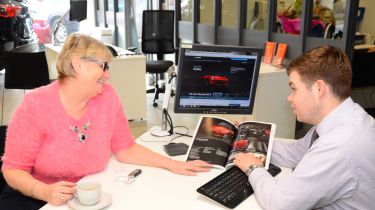 When buying a new car, there will probably be a number of optional extras offered to you by the salesperson. One such add-on will be GAP (Guaranteed Asset Protection) insurance, but what is GAP insurance and is it worth buying?
The salesperson will make a convincing pitch for taking out a GAP insurance policy against your shiny new car but, as with anything financial, it is well worth doing your research beforehand to understand exactly what is covered. Otherwise you may find that GAP insurance is just another unnecessary expense that you never really see much benefit from.
In simple terms, taking out Guaranteed Asset Protection insurance means that if your new car is written off, you can receive brand new replacement. Though this may sound the same as what's already offered under your standard comprehensive insurance policy, this is not actually the case. Standard car insurance policies aim to return the policyholder to the position they were in at the time their car was written off – GAP insurance can cover the insurance shortfall.
In other words, if you've had your 'brand new' car for three, six, or twelve months already, it's value will have slumped considerably against the amount you paid for it. That process is called depreciation, and claiming on GAP insurance is designed to recover the difference between the actual insurance valuation of a car with months and miles under its belt at the time it's written-off, compared to the cost of brand new replacement.
When should you consider GAP insurance?
Like all insurance purchases, GAP insurance is effectively a gamble. The insurance company and person buying an insurance policy must both weigh-up the odds of a claim being made, and set a value on insuring against that risk.
Perhaps unsurprisingly, the insurance company is always a step ahead, because even if a driver believes that the odds of their car being written-off are minimal, they usually can't afford to meet this worst case scenario out of their own pocket. Additionally, insurance companies can make accurate predictions of how likely a policyholder is to crash or suffer any other relevant misfortune through the use of statistics, and will then set their prices accordingly.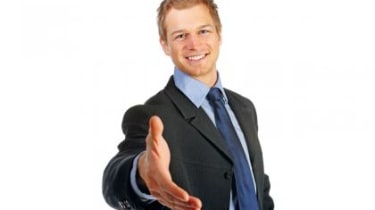 The situation is the same with GAP insurance. Although the risk of writing-off your car may be minimal, insurance companies are well aware that a second-hand replacement of equal value at the time of write-off – which is all that comprehensive insurance guarantees – will probably not be as satisfactory as another brand new car.
Most car buyers accept depreciation as an unavoidable evil, of course, but GAP insurance policies are usually signed at a time when the excitement of a new car can cause a slight clouding of judgment. To prevent mis-selling and help customers make more informed decisions, it is prohibited for a car salesperson to sell GAP insurance at the same time as selling you a car. The law calls for a mandatory two-day minimum period between the two sales.
Even with this extra time to think and compare quotes, before you sign any GAP insurance paperwork, take a moment to consider how you'll feel about your car in, say, 18 months, and whether at that point you'd be happy with a 'like-for-like' replacement rather than a brand new car. That's if you're unlucky enough to write the car off in the first place.
Reasons you may NOT need GAP insurance
First, if you're resigned to accepting the depreciation in your new car's value over time (and let's face it, if you're not then you probably shouldn't have bought it!), then GAP insurance may seem like an unnecessary expense. You know that 18 months down the line your car is no longer 'new', and you may not see the value in paying extra for a policy that gives you more than your car is worth at the time of write-off.
The second point to remember is that it's vital to check the terms of your comprehensive motor insurance. Some car insurance policies have clauses in the small print that render GAP insurance unnecessary - so check your policy details carefully before signing up.
Thirdly, if you're buying a second-hand car, depreciation rates are typically much slower than for showroom fresh models. This means your car's initial purchase and subsequent write-off values will be much closer together, so any potential shortfalls may be so small that it's hard to justify getting the GAP insurance.
The different types of car GAP insurance explained
While the principles of all GAP insurances are broadly the same, as you'd expect in a busy financial product marketplace there are a variety of different GAP insurance products targeting different ownership scenarios. We've trawled through some of the GAP insurance options to help you understand what the product names and terminologies mean.
Return to invoice GAP insurance
This type of insurance simply makes up the shortfall between a depreciation-adjusted insurance write-off payout, and the actual amount you paid for your car.
Vehicle replacement GAP insurance
Instead of making up the shortfall against your invoice, this type of GAP insurance makes up the difference to the actual cost of a new, identical replacement model. This may be higher or lower than the original invoice cost.
Return to value GAP insurance
Unlike return to invoice GAP insurance this version of cover is for any shortfall between the write-off valuation and the car's value when you bought it – so it's more applicable to second hand cars.
Finance GAP insurance
As the name suggests, this type of GAP insurance aims to cover outstanding loan amounts if you write-off your car. It's not necessarily tied into your car's actual purchase value, but the amount you borrowed when buying it.
Getting the best GAP insurance deal
To research buying GAP insurance, you should use the same methods as for any other insurance. This typically means checking a range of online comparison sites and directly contacting insurance brokers for quotes and cover details, before picking the product that suits you best.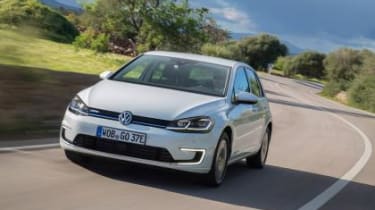 Be alert to car dealers including GAP insurance premiums in car finance quotes too, as their rates are likely to be much higher than those you can get elsewhere.
Remember too, that unlike ordinary car insurance (third party), GAP insurance is not a legal requirement - if you don't want it, don't pay for it. If you do decide that GAP insurance is right for you, there are Financial Conduct Authority regulations in place designed to protect your rights.If you have any problems or disputes with a GAP insurance provider, whether that's in terms of the way a policy has been sold or the way a claim has been dealt with, make a formal complaint to the insurer in the first instance. After that, you can try raising the case with the Financial Ombudsman, the independent adjudicator should be able to get a resolution for you.
Have you ever taken out GAP insurance on a car purchase? Tell us about your experiences in the comments...