Best electric folding bikes 2021
We charged seven bikes to see which electric folding bike is the best
DIY park and ride with a folding bike in the boot of your car is a great way of getting to work, but if arriving a sweaty mess puts you off, then why not look at the electric option?
Just as battery power comes to cars, it is also featuring on more and more cycles, and folding versions are no exception. So instead of sitting in traffic and paying exorbitant parking charges, you can now put an electric folding bike in the boot, drive to where parking is free and ride the rest of the way, with battery power lending a helping hand.
But which is the one to put in your boot and keep you away from traffic jams and packed trains and buses? We charged seven to find out.
How we tested them
It's possible to spend huge sums on an electric bike, but we were looking for folding models, which make the most sense for drivers who need to carry them in the boot of their cars. We judged how easy it was to fold each cycle and the ease of slipping it in and out of a boot or hatchback, paying attention to size and weight. 
While we were not looking to cover huge distances, we tried each bike over a typical commuter ride length to check the handling and motor performance on a variety of roads. Lastly, we assessed value for money, based on the best price we could find online.
Verdict
Bromptons have a real cult following and we can see why. But the electric version doesn't make as much sense, and we think it is outclassed by bikes that have been engineered from the start to be electric.
The MiRiDER is such a bike. It's light, folds small, is great fun to ride and brilliant value. If you still baulk at four-figure prices and can cope with a short electric range, the Mycle is a pleasant surprise. Conversely, if money isn't an issue and you want to swap a season ticket for two wheels, the GoCycle is great fun; we'd happily ride it for hours.
MiRiDER One
Mycle Compact
GoCycle G4
Reviews
MiRiDER One
Price: Around £1,500Weight: 17.2kg   Gears: 1Range: 45 miles   Rating: 5 starsContact: mirider.co.uk
The One is easy to ride and good fun, too, with a more secure feel than the Brompton and Perry. There's just one gear, yet we romped up our test hill, using a special boost switch on steeper parts.
The battery is removable so it can be charged away from the bike and it slides securely into the frame when topped up. The bike might not fold quite as small as the Brompton, but it is still compact enough to slip into a boot, and it's lighter, too. The real killer blow for rivals is the price though – it's simply great value for money.
Mycle Compact
Price: Around £800Weight: 17.5kg   Gears: 7Range: 12.4 miles   Rating: 4.5 starsContact: mycle.co.uk
It might be the least expensive bike in this test, but the Mycle doesn't look or feel cheap. In fact, it looks pretty classy, and the full list of kit includes mudguards, a rack, an LCD screen and a USB socket to charge your phone.
Partnership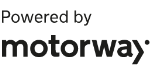 Need to sell your car?
Find your best offer from over 5,000+ dealers. It's that easy.
The battery is cleverly stored inside the seat pillar, making it relatively easy to remove for charging. But the powerpack is where the money (and weight) has been saved, because the range will only be in single figures if you use the maximum assistance. But it's light, folds small enough to fit in a boot and is good to ride, too. 
GoCycle G4
Price: Around £3,400Weight: 17.1kgGears: 3Range: 45 miles   Rating: 4.5 starsContact: gocycle.com
The GoCycle looks like it's from a science-fiction film, and its futuristic tech includes a carbon-fibre frame, single-side forks and a Bluetooth smartphone connection to link to an app that displays data such as speed.
It's physically large, but folds to fit in a supermini's boot, and the comparatively low weight makes lifting easy. Where the G4 really scores is with its performance. The bigger wheels and a strong motor mean it's a pleasure to ride longer distances. If you can cope with the size and price tag, it's a real treat.
Brompton M6L Electric
Price: Around £3,000Weight: 18.3 kgGears: 6Range: 45 miles   Rating: 4 starsContact: www.brompton.com
The electric Brompton's frame and folding system are identical to the non-electric versions, but a motor is housed in the front wheel hub, and a battery is hidden in a bag that slots onto a rack on the frame under the bars.
This makes it easy to charge away from the bike and easier to carry, because you can divide the weight between two hands. The M6L is tiny when folded, too. It's great to ride in towns, but feels out of its depth on faster roads. While it is great for those who commute every day, it's an expensive option.
MATE Icon City
Price: Around £1,500Weight: 22.5kgGears: 7  Range: 50 miles   Rating: 3.5 starsContact: personalelectrictransport.co.uk
Teenage kids wouldn't be embarrassed to ride the BMX-style MATE, while dual suspension and chunky tyres mean it can handle rough tracks. There are seven gears and five levels of assistance, which make riding easy.
Battery life is decent, and a colour display keeps track of your power. While it might be great if you have the space, we knocked points off because of its size and weight. It's not something you'll want to carrying or lift often, and it will only fit in the biggest boots, even when folded.
Buy now from Personal Electric Transport
Tern Vektron S10
Price: Around £3,700Weight: 22.1kgGears: 10Range: 68 miles   Rating: 3.5 starsContact: ternbicycles.com
The Vektron is the Mercedes S-Class of electric bikes. It's beautifully built, with a high-quality feel to all of the mechanisms. It's extremely comfortable to ride, even over longer distances, thanks to a strong motor and 10 gears that make hills a breeze.
It comes complete with a rack, mudguards and a front light. But, just like a Mercedes, the Tern is big and heavy, which means it gets marked down in our portability tests. You wouldn't be wanting to lift the Vektron too often, and will need a big boot to house it.
PERRY eHopper
Price: Around £1,000
Weight: 14kg
Gears: 1
Range: 31 miles   
Rating: 3 stars
Contact: perryehopper.co.uk
The Perry seems to share some of its key components with the Mycle, including the nifty battery built into the seat post. It also seems to be decent value, despite being the lightest bike here. That low weight and simple folding mechanism make it easy to lift and store in a boot or on public transport.
But once you get to your destination, the eHopper isn't a bike you'd want to ride for any distance. The motor struggles to help on steep inclines, even in the top level of assistance, and it doesn't feel as stable as the rivals here.