Best disposable workshop gloves 2022
We reveal the best protection to get your hands on
Our hands are our most valuable tools when working on cars, yet we tend to treat them badly. We let our fingers get covered in chemicals and then scrub them with harsh cleansers to get rid of the dirt. Sharp edges leave cuts and scrapes too, which can take some time to heal.
All professional mechanics use disposable gloves, which protect their hands and mean they can quickly clean up if they need to touch parts of the interior. However, there's a bewildering array on offer. Nitrile is the most common material, because it gives good protection against chemicals. Latex is less hardy but feels more comfortable. 
We slipped on eight brands to see which will come in handy in your workshop.
How we tested them
We were looking for gloves that are comfortable, hardy and resistant to common automotive chemicals. To assess this, we dipped the gloves in petrol, WD40, acetone-based carburettor cleaner spray, engine oil and T-Cut to see how they coped. 
We then filled the gloves with water and dropped them from a height of 30cm onto a blunt nail to see if they split. Points were also awarded for value, comfort and sensitivity.
Verdict
None of the gloves passed all of our tests, so our winner is the glove that scored the most points for being a good all-rounder. The Ansell TouchNTuffs are decent value, comfortable to wear and provided good protection against our chemicals. Second place goes to Toolstation's heavy-gauge own-brand product. The third podium spot is taken by the comfortable Sealeys, which offer more sensitivity for delicate tasks.
Ansell TouchNTuff
Toolstation Disposable Blue Gloves
Sealey Prem. Disposable Nitrile Gloves
Reviews
Ansell TouchNTuff
Price: around £16  
Type: Nitrile
Rating: 5 stars
Contact: amazon.co.uk
The distinctively coloured Ansells are stretchier than most of the other gloves in this test, which means they are both easier to put on and more comfortable to wear. 
Despite being the cheapest in the test at 15p per glove, and feeling thinner than most rivals here, they breezed through the bulk of the tests, only failing when faced with the acetone-based carb cleaner. 
The TouchNTuffs also breezed the nail drop test, with the gloves bouncing off from the blunt point unharmed. The general good performance, value and comfort mean they take the Best Buy title.
Toolstation Disposable Blue
If you want a product that will protect your hands from automotive chemicals at a very reasonable price, look no further than these Toolstation own-brand gloves. Not only do they have a substantial feel, they are also the heaviest gauge here, weighing in at 8g per glove – twice that of some rival products. 
Despite this, they have good sensitivity, although the grip could be better, because they become slippery when wet. The only other black mark was a fail in the nail drop test, but they punctured with a small hole rather than splitting completely.
Sealey Premium Disposable Nitrile
Price: around £25 
Type: Nitrile
Rating: 3.5 stars
Contact: sealey.co.uk
Partnership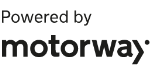 Need to sell your car?
Find your best offer from over 5,000+ dealers. It's that easy.
The Sealey gloves felt very lightweight compared with some of the others, despite the Premium name, and weighed just 4g per glove – that's half the weight of the heaviest. We also worried that they felt small for the large size, which made them tricky to put on and remove.
Once you've got them on, though, they have excellent comfort and sensitivity. They also resisted all of our chemicals bar the carb cleaner. But the Sealeys' downfall – other than a steep price – was in the drop test, where the nail created a large split every time.
Stanley Disposable Latex 
Price: around £4
Type: Latex
Rating: 3.5 stars
Contact: bmstores.co.uk
These were the only latex gloves in the test, and we included them to see if the material offered any advantages over the more common nitrile. They had great grip, excellent sensitivity and were very comfortable to wear. The stretchy nature of the latex also meant they were easy to put on and remove. 
On top of that, the Stanleys passed the drop test and were resistant to the carb cleaner. But they disintegrated instantly at the slightest sniff of the petrol, oil or T-Cut. If we weren't using chemicals, though, they'd be our first choice.
Intco Nitrile
Price: around £17  
Type: Nitrile  
Rating: 3 stars
Contact: screwfix.com
The Intcos tested were called large, but we'd recommend going up a size, given that we found them tight and tricky to get on, especially because there's very little elasticity in the  material. 
Once in place, they are thinner than average, and weighed the least here, at just under 4g per glove. That meant great sensitivity for delicate jobs, yet they were still tough – they passed the nail drop test. Unfortunately they weren't so tough in the face of petrol and carb cleaner, which quickly melted them. 
Clearly Professional Clear Vinyl 
Price: around £18
Type: Vinyl  
Rating: 3 stars
Contact: amazon.co.uk
These gossamer-thin gloves weigh just 5g, but seemed surprisingly tough. They were comfortable, too, with good grip and sensitivity. Despite not having much stretch, we found them easy to put on and remove. 
Their score sheet looks fairly healthy, because they passed most of the chemical tests, with only the carb cleaner causing them to split. The real surprise was in the nail test: despite feeling tough, the Clearly Professionals quickly split when dropped. 
Black Mamba Exam 
Our first piece of advice before choosing the Black Mamba gloves is to go at least one size bigger than you would expect. We ordered the 120 Large and they were very tight, which made them overly snug and tricky to put on.
Despite being thicker than average, they offered good grip and feel. They were also one of only two products to resist all of our chemicals. But to our surprise they failed the nail drop test, and the quality of the gloves was variable. At this price, that lost them points.
Spontex Handy Sensitive
Price: £4  
Type: Vinyl  
Rating: 2.5 stars
Contact: tesco.com
If you don't need a huge box of gloves, then this pack of 20 from Tesco could seem to make sense. There is only one fits-all size available, but the trouble is they didn't actually fit either of our testers very well. Putting them on was a real struggle, too, and resulted in several gloves splitting before we'd even begun the tests.
Once they were on, the grip and feel were good and they breezed through the nail drop task, but they failed when attacked with the carb cleaner and petrol.
Now check out our list of the best head torches...