Best SUV tyres 2022
Our extensive tests work out which is the safest option for your SUV
With sales of new SUVs predicted to overtake those of hatchbacks, saloons and estates by 2025, there's no doubt tyres for the sector are becoming increasingly important. So producers have moved to secure their share of the growing market.
Some adapted existing tyres, others designed SUV versions, and Pirelli created an entire new range, so we decided to see who has adapted to the challenge of these heavyweight vehicles the best. And it's not just SUVs' extra kilos that provide a stern test for the tyres, but also their higher centre of gravity and the greater weight transfer during cornering and braking.
At Bridgestone's Aprilia proving ground in Italy, armed with a front-wheel-drive Audi Q3, we ran seven brands (including a budget competitor from the Far East) through our usual set of tests to find which is the best one to put on your soft-roader. We didn't assess off-road ability, because few owners will venture there deliberately.  
The size of the tyres was 235/55R18, which is one of the biggest sellers in the sector, although still some way behind the 16 and 17-inch sizes that serve far more of the current car park. Where possible, we bought tyres in the open market. 
Our last test of SUV tyres was back in 2019, but just one tyre is a returnee from then – Continental's PremiumContact 6. Hankook, Goodyear and Michelin are back, but with different tyres, while Maxxis and Bridgestone join the mix. New tyres due in the near future and stock problems meant several regulars were unable to take part.
How we tested them
While manufacturers have developed tyres specifically to cope with the very different demands of heavier, taller SUVs, we assess these products in the same way as we test every other type of tyre. 
Wet
Wet surfaces show up the biggest differences between tyres. They're also the conditions where drivers are most likely to get close to or exceed the limit, and our test reflects that. Braking and handling are key. 
The braking assessment was performed by an Auto Express tester, who measured the distance needed to stop our test car from 80kph (50mph). Instruments measured the distance travelled before reaching 20kph, but the figure to a halt was calculated in order to eliminate any variations created by the anti-lock system in the final metres. 
Handling was tested on Bridgestone's revamped 1.7km-long wet track. The corners have been reprofiled and several more added, plus there's a new, higher-grip surface. The key feature for us to remember as returnees is that it now runs clockwise. 
In deeper water, we measured where the tyre rides up on the surface rather than cuts through. In a straight line, this is where the tyre in the water is spinning 15 per cent more than the one in the dry. Lateral aquaplaning measures the gradual loss of g-force as the car is driven through a flooded section at ever higher speeds until all grip is lost. 
Dry
The proving ground's dry circuit runs through grassland with some elevation change and a combination of short and long turns, with fast direction changes. Lap times formed the result. Our dry braking evaluation was also carried out by an Auto Express tester, and we measured the distance taken for the car to stop from 100kph (62mph). In all tests, multiple runs were made and an average taken, with any outliers discounted.
Partnership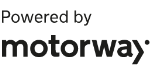 Need to sell your car?
Find your best offer from over 5,000+ dealers. It's that easy.
The rest
Cabin noise was tested at 50 and 80kph (32 and 50mph), measuring levels in the all-important 100-400Hz range. There is no direct link between our result and the pass-by test of the EU tyre label rating. The fuel economy test measures the rolling resistance of each tyre to industry standards. The higher the resistance, the more fuel is needed for a given speed. 
Essentially, this test puts a figure on the difference in effort required between pushing a car with correctly inflated tyres and then when 10psi has been taken out of them. A difference of around four per cent in rolling resistance means a one per cent change in fuel consumption
Prices include tyres and fitting and are from our online tyre retailer test winner Black Circles. They are what it charged at the time of writing or would do if a tyre isn't part of its range. The exception was the Gripmax, which we took from an online search.
Picking a winner
The results were converted to percentages to accurately reflect the differences between each tyre. The wet tests formed 50 per cent of the result, dry 40 and the rest the final 10. Within each section we put the emphasis on handling, braking and fuel economy. Price played a small role.
Results
1. Bridgestone Turanza T005 - 100%
Price: £146.53
Wet handling: 99.4% 2nd     
Wet braking: 89.1% 5th     
Straight aquaplaning: 98.7%  2nd    
Curved aquaplaning: 92.4%  3rd     
Dry handling: 100% 1st     
Dry braking: 100% 1st
Rolling resistance: 100% 1st     
Cabin noise: 98.9% 5th 
While rival manufacturers create a suite of ranges for different cars, the Turanza T005 is Bridgestone's mass-market tyre that covers small cars on 14-inch rims right up high-end vehicles on 21-inch wheels. 
It's had a chequered past in our tests since its arrival in 2018, with it faring better in the less sporting sizes, but it seems to have found a sweet spot on an SUV. Yet again we have seen it nail fuel economy, winning by a clear margin over the next best in a key area for the heavyweight cars. 
While others may have felt sharper on the handling tracks, there's no doubting the Turanza T005 is effective, after winning in the dry and coming a close second in the wet. There's a little more movement in the wet than some, but reassuringly it is the front you need to wait to hook up when the limit is reached. 
It was the same result in the dry, where it recorded a good lap time, but not the most rewarding response. It feels soft and needs a fair bit of lock compared with sharper Continental and Hankook rivals. Still, it certainly works and was good enough to take a narrow win from the German producer. Not so good was its wet-braking performance, where it needed an extra three metres to bring the Q3 to a stop. 
Blackcircles.com says: This model is well liked by customers, with an overall rating of 4.5/5 from more than 4,000 reviews. Buyers regularly praise low noise levels and the performance in wet and dry conditions.
2. Hankook Ventus S1 evo3 SUV - 99.3%
Price: £140.03
Wet handling: 100% 1st     
Wet braking: 100% 1st     
Straight aquaplaning: 94.6% 3rd    
Curved aquaplaning: 84.4% 4th     
Dry handling: 99.6% 4th     
Dry braking: 92.2% 4th
Rolling resistance: 84.1% 6th     
Cabin noise: 97.9% 7th 
Hankook very nearly did the double with this SUV version of the 2021 test-winning Ventus S1 evo3. With two section victories and decent results in aquaplaning, the S1 evo3 SUV was the tyre to have in the wet. It had a two-per- cent advantage over our eventual winner across our wet-road evaluations. 
It also felt sharp around the sinuous wet track with a strong front that let us push on corner entry and still maintain the line. The good turn-in was combined with decent traction on exit, with the tyres among the best at finding grip under power while cornering. 
When it comes to dry handling, the Continental had the more lively feel and was a few tenths quicker, but the Hankook still felt good compared to most rivals. It needed less lock at the limit to stay online and worked well in the fast direction change. Dry braking wasn't so good, where it needed almost two metres more to stop than the winning Bridgestone. 
Where Hankook's push for a third test win in two years started to unravel was at the pumps, with the 2018 Ventus S1 starting to show its age. It was a long way off the frugal Bridgestone and would use around three per cent more fuel. Last place for cabin noise meant Hankook had to settle for the runner-up spot. 
Blackcircles.com says: This new tyre is proving to be a popular choice early on, with reviews commending its grip, excellent road handling and overall performance.
3. Continental PremiumContact 6 - 98.3%
Price: £133.21
Wet handling: 98.6% 4th     
Wet braking: 100% 1st      
Straight aquaplaning: 93.7% 5th    
Curved aquaplaning: 75.3% 5th     
Dry handling: 99.8% 3rd     
Dry braking: 99.7%2nd    
Rolling resistance: 90.7% 4th     
Cabin noise: 99.2% 4th
A former Auto Express overall winner, the PremiumContact 6 has struggled in recent tests, with little sign of its previous form or even troubling the podium. But the Continental has bounced back here, although it remains a fair way off the pacesetters ahead. 
We've said before that a replacement for the PremiumContact 6 can't come soon enough, and that is in the pipeline, because a six-year-old design is always going to struggle against newer rivals. 
It might be showing its age but the Continental has always been among the best to drive and that was still present, despite the Audi's limitations. There's a sharpness to it that most rivals can't get close to. It doesn't always translate into lap times, but it does make for secure handling with a well controlled rear. 
Continental almost fulfilled its best- in-braking motto but had to settle for a close runner-up spot in the dry and a shared win in the wet with Hankook. The PremiumContact 6 was the third best tyre across the wet tests behind our top two.
In the dry it was second to the winning Bridgestone, but the margin wasn't enough to overhaul the Hankook for second place on the podium. The sharpness was there again on the handling track, but even the Continental struggled with the hefty Audi. 
Blackcircles.com says: Over 700 customer reviews give this tyre an average rating of 4.6/5. Buyers often comment on the tyre's low noise levels and responsive handling performance.
4. Goodyear EfficientGrip 2 SUV - 98%
Price: £139.44
Wet handling: 98.3%  5th     
Wet braking: 90.2% 4th      
Straight aquaplaning: 94.3% 4th    
Curved aquaplaning: 99.4% 2nd     
Dry handling: 99.5% 5th     
Dry braking: 92% 5th    
Rolling resistance: 95.8% 2nd     
Cabin noise: 100% 1st 
When we last tested SUV tyres back in 2019, Goodyear entered the then-new Asymmetric 5. It has been superseded, so the new-for-2021 EfficientGrip 2 SUV represents the brand in this year's test. 
Goodyear promised increased tyre life over its predecessor, which often means compromising wet grip, but we didn't see much evidence of that in our results. Across the wet tests it was third best behind Bridgestone and Hankook. 
It was strongest in the deeper water of the aquaplaning tests. It wasn't disgraced in shallower depths, with even its fifth place in handling close to the pace in a tightly packed field. The rear moved a little more than some, but traction out of turns seemed a bigger problem.  While it couldn't match the liveliness of its close match here, the Continental, it was effective and finished less than a second off the winning pace.
But dry performance held it back, with it just pipping the Maxxis for fifth spot. There was a dullness to its performance on the handling track, where it required more lock than most and pushed wide easily.  
But if a quiet rather than sporting ride is top of your list then the Goodyear could be for you, because it was best for cabin noise and runner-up in rolling resistance, using about one per cent more fuel than the winner. 
Blackcircles.com says: Although this tyre is new to the market, initial reviews give it a high score of 4.6/5. Reliable grip, with a good performance in a variety of weather conditions, is often praised.
5. Michelin Primacy 4+ - 97.5%
Price: £148.51
Wet handling: 98.2% 6th     
Wet braking: 91% 3rd      
Straight aquaplaning: 88.1% 6th   
Curved aquaplaning: 66.3% 6th     
Dry handling:  99.4% 6th     
Dry braking: 92.9% 3rd    
Rolling resistance: 95.2% 3rd     
Cabin noise: 98.6% 6th
In our last SUV tyre test back in 2019, the Primacy 4 struggled and came joint last. The new-for-2022 4+ is the updated version of the design and it jumps a couple of places in the ranking, but is a little further behind the winning tyre.
It maintain's Michelin's push to make a tyre that has good performance throughout its life (although we couldn't test this), and has the brand's EverGrip tech, with two compounds in the tread. 
At the tyre's launch, Michelin not only claimed best wet braking when worn but also top aquaplaning compared with rivals. We didn't see that here when it was new, with two sixth places both some way off the top performers. On the shallower handling track it was sixth again, but much closer to the pace. Although it lacked the sharpness of some rivals, it felt safe and kept the rear under control, helped by a slightly weaker front compared with the best. It managed third spot in wet braking behind the winning Hankook and Continental, but was some three metres off the pace.
That lack of sharpness was also there in the dry, but few of the tyres could overcome the Q3's dynamic shortcomings. It was third in braking, just over a metre behind the winner. A good fuel economy result completes a decent but mixed bag of results.
Blackcircles.com says: New in 2022, this tyre is already building on the strong reputation of its predecessor, which was a customer favourite with more than 3,100 reviews and an overall rating of 4.6/5. 
6. Maxxis Victra Sport 5 VS5 SUV - 97%
Price: £139.99
Wet handling: 98.9% 3rd     
Wet braking: 83.5% 6th      
Straight aquaplaning: 100% 1st    
Curved aquaplaning: 100% 1st     
Dry handling: 99.9% 2nd     
Dry braking: 90.6% 6th    
Rolling resistance: 76.7% 7th     
Cabin noise: 99.3% 3rd 
A mixed bag of results from the Taiwanese brand, which made a few much bigger names look pretty ordinary in some tests. 
It is certainly the tyre to have when driving through standing water, because it romped both aquaplaning tests, with only Goodyear getting close in the lateral assessment. The results were closer in a straight line, but the Victra Sport was still a clear winner. 
That performance helped it to third place on the wet handling track. It felt good through the turns, with the rear firmly under control, despite good front grip, which can often prompt the back to slide. It was less than a second off the winning Bridgestone's time, largely down to less traction coming out of the corners. Not so good were the braking tests, which saw it need six metres more to stop than the winners.
There was a sharpness to the way the Maxxis tackled the dry handling circuit, given the limitations of Audi's SUV, but it ebbed away as the laps were completed. It felt less soft than most, but still needed a fair degree of lock. It came sixth for braking, some two metres off the best, but well clear of the Gripmax. And it would really struggle at the pumps, because it uses around five per cent more fuel than the Bridgestone.
Blackcircles.com says: At the time of writing, Blackcircles.com does not hold stock of this tyre, so we are unable to provide any insight into the tyre's popularity or performance with our customers.
7. Gripmax Stature H/T - 86.7%
Price: £79.63
Wet handling: 89.3% 7th    
Wet braking: 54.5% 7th      
Straight aquaplaning: 85% 7th    
Curved aquaplaning: 43% 7th     
Dry handling: 99% 7th     
Dry braking: 84.2% 7th    
Rolling resistance: 87.4% 5th    
Cabin noise: 99.4% 2nd
The temptation to save money on your tyres is always there and it's probably greater now than in recent memory, because the cost of living and motoring is higher than ever. If you are tempted, though, just remember the performance of this Chinese-made Gripmax. 
We were alarmed at how poor its performance in the wet was. It needed 23 metres more to stop than the winning Hankook and Continental. That's easily the difference between having an accident and avoiding one. And it would be a pretty substantial shunt, too, if the winners had just missed one. Based on our results, a C wet-grip label rating looks optimistic. That same lack of grip was also there on the handling track, where it needed 10 seconds more to complete a less than 90-second lap. Grip levels were woefully low, with the Q3 just skating across the track in corners. 
Poor traction meant wheelspin did not stop between turns where others simply hooked up. The rear moved in places no other tyre did and required rapid correction. The saving grace, if there is one, is that it all happens at lower speeds than the Gripmax's rivals. In the dry it was less of a problem, but under braking it still needed five metres more to stop. It was one of the quietest on test, but that is no reason to buy this tyre.
Blackcircles.com says: At the time of writing, Blackcircles.com does not hold stock of this tyre, so we are unable to provide any insight into the tyre's popularity or performance with our customers.
Now read our test of the best car tyres…