Best spanner sets 2022
Which product turned our heads in the workshop?
Alongside a socket set, spanners are at the heart of a car tool kit for anyone aiming to do more than topping up fluid levels. While screwdrivers and pliers bought for home DIY use can double up on a car, you will need to invest in spanners for automotive work, and a metric combination set is the best place to start for most drivers. 
Older British cars may need imperial sizes, most commonly AF, but a metric set that offers open and ring sizes will enable a wide range of repairs and maintenance jobs to be tackled.
So, which is the set that turned our heads? We got busy in the workshop with eight collections to find out.
How we tested them
With the help of Draper's Quality Assurance department, we checked both ends of the 10, 13 and 17mm spanners for size. We then used Draper's test rig to apply the DIN899 standard required torque, plus 20 per cent to simulate misuse to both the 13 and 17mm open and ring ends. We also checked the size for any distortion following the test. 
Away from the specialist equipment we checked comfort, length and looked for clear size markings, a case or holder, plus the inclusion of our essential eight, 10, 12, 13, 17 and 19mm spanners. The final factor considered was price from online sources at the time of writing.
Verdict
The result was extremely close throughout the field, but Halfords narrowly takes the win from the Clarke PRO20 set. For motorists who are on a tight budget, the cost-effective Silverline set completes the podium.
Halfords Advanced 12-piece Combination Spanner Set 8-19mm
Clarke Pro 12-piece Full Polish Combination Wrench Set PRO20
Silverline Combination Spanner Set 12-piece SP1236
Reviews
Halfords Advanced 12-piece Combination Spanner Set 8-19mm
Price: around £35  
Sizes: 8-19mm  
Rating: 5 stars 
Contact: halfords.com
There's a high-quality feel to this Halfords set from the moment you slide your fingers into the foam tray. There's lots of room to remove each tool and finding what you want is easy, because the sizes are marked on the tray, which is designed to go in a tool chest. 
The edges are a little more comfortable than rival spanners and the finish feels good. It aced our tests, with only a marginally oversized open end on the 10mm to complain about. Not the cheapest, but the best combination of price and quality.
Clarke Pro 12-piece Full Polish Combination Wrench Set PRO20
Recommended A return to the podium for the PRO20, which also took the runner-up spot in our last test, back in 2015. The price may have increased by more than a tenner since then, but much is the same. The spanners are more comfortable than most test rivals and appreciably heavier. 
The set breezed through our tests with no problems, and is the one to pick if there are lots of small fasteners on your car, because sizes start from 6mm. But like last time, the storage rack doesn't grip the tools, which is irritating. It was close, but the Halfords just takes the verdict on price.
Partnership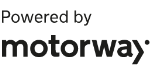 Need to sell your car?
Find your best offer from over 5,000+ dealers. It's that easy.
Silverline Combination Spanner Set 12-piece SP1236
Recommended If your tools budget is shrinking by the day then this is a great option that's available for less than £15. The finish is no match for more expensive rivals and there are longer tools here, but this set will absolutely do the job. 
It sailed through our size and torque tests without problem, which wasn't true of every set here. You have to ask why sizes are only on one side of each tool, but they are visible in the rack and at this price you can probably live with it.
Sealey Premier 16-piece Cold Stamped Combination Spanner Set AK63255
Price: around £30 
Sizes: 6-19, 21, 22mm
Rating: 4 stars 
Contact: sealey.co.uk
A top performer in previous spanner set tests, Sealey just misses out on a podium position this time. The set gets a lot of things right, with the range starting at 6mm and rising to 22mm, all contained in an EVA (ethylene and vinyl acetate) foam tray for tool cabinets. 
But it's a shame that the finger holes are on the small side and there are no size markings on the tray, while tools sizes aren't visible when stored. It only tripped up once in our tests, where the 17mm ring was just oversize after the torque test. A good option if you need a larger range.
Draper Expert 12-piece Spanner Set 47044
Draper is a two-time winner of this test, but struggled to match the best with these sets. The tools come in a neat rack and the size markings are easily visible. The tools are good to use thanks to their smooth finish. 
But the 10mm spanner was marginally oversize and the 13mm started to bend in the torque-misuse test. While it remained fine for further use, it didn't help the Draper's bid for the win in such a closely matched field. 
Draper Expert 14-piece Combination Spanner Set 29547
Price: around £55  
Sizes: 8-14, 17, 19, 22, 24, 27, 30, 32mm
Rating: 4 stars 
Contact: drapertools.com
This is the most expensive set on test, but you do get a lot for your money, not just in terms of the number of tools, but also their size. All our essentials are present, but if you work on larger vehicles, there are also common sizes up to 32mm. 
The spanners are packaged in a neat, marked tool roll that can also be hung on a wall. The tools are good to use, but the smaller ones are the same as in Draper's 47044 set, and had the same size and torque test problems, which hurt the overall score. 
Hilka 32-pc Spanner Set 16213203
Price: around £54  
Sizes: 10x metric, 10x AF, 6x metric stubby, 6x AF stubby
Rating: 3.5 stars 
Contact: screwfix.com
It might be one of the more expensive sets here, but as with the Draper 29547, you get a lot for your money, this time in the number of tools. These are split between conventional and stubby, and imperial and metric, making them ideal if you work on both modern and classic cars. 
They're comfortable to use and the heaviest on test. Not so good were the three spanners (we tested only the conventional sizes) that were marginally oversize. But it's a versatile set and ideal if you need the range.
Kamasa 14-piece Combination Spanner Set SP2414
Price: around £30  
Sizes: 10-14, 16, 17, 19, 21, 22, 24, 27, 30, 32mm
Rating: 3 stars
Contact: kamasa.co.uk
If you want the bigger sizes without stretching to the Draper 29547 set, this collection could be an option. You'll need to carefully check what sizes you need, because there are gaps in the line-up. It starts at 10mm, so was the only set not to include our essential 8mm size. 
The smooth chrome finish means the spanners feel good, but they have thin shaft edges, as with some others here. A cost-effective set for the bigger tools, but there were size problems for the 13mm, plus after the torque test for the 17mm, which was a tad too big.
Now check out the best plier sets on sale...