Best workshop hand cleaners 2023
We reveal the top grime-busting hand cleaners you should have in your workshop…
There's no doubt that working on cars is a messy job, with oil, grease, road dirt and general grime a constant problem. While the delicately scented hand soap with a double-barrelled name might look great in your downstairs toilet, garage applications require something rather more heavy-duty.
These eight products promise to get even the toughest grease and grime off your hands. All have tough formulas as well as added abrasives, but which is the best?
How we tested them 
Our go-to stains test a cleaner's ability to deal with grease, dirt and particles that get stuck in the crevices of your hands. We use engine oil, garden dirt and fireplace ash.
Our favourite cleaners make a great first impression with a pleasant smell. We prefer cleaners with no-mess pump dispensers, but the formula is the most important thing. We want a soap that cleans our hands but doesn't leave them feeling dry or damaged. Plus we want a natural abrasive element that can scrub the toughest dirt out of our hands but isn't so aggressive that we feel rubbed raw at the end of it.
Finally, we look at value, with the pack size not always the deciding factor. Even a massive tub can work out as terrible value if you need to use lots of product each time.
Verdict
It's yet another win for Rozalex. Its competitors are closing in, but the firm's Zalpon Zorange formula cleans the best, smells great, and is cracking value in a variety of different sizes and dispensers. It's run very close in this contest by Status Car Care's Orange 20, though, and this takes second place. There's a bigger gap to our third-placed product. While Witham QualKleen performed okay, it's a step behind our top two.
1. Rozalex Zalpon Zorange
2. Status Car Care Orange 20
3. Witham QualKleen
Reviews
Rozalex Zalpon Zorange
Price: Around £9
Size: 1 litre
Rating: 5/5 stars
Contact: rozalex.co.uk
Champion since our test in 2017, Rozalex's brilliant Zalpon Zorange is a hand cleaner worth keeping in your garage, workshop, garden and even round the house. Its pumice abrasive deals really well with ground-in dirt, while the formula is tough on grease without leaving hands feeling dry. It also smells excellent, with a fresh orange scent. 
We're not huge fans of this flip-top squeeze bottle, but our preferred four-litre pump is even better value at £24.99.
Status Car Care Orange 20
This runs our test winner very close. Like the Rozalex, Status's Orange 20 smells good and cleans very well, with a tough formula and gritty pumice abrasive. It's also similarly good value, with the big three-litre tub providing plenty of cleaning performance. 
To nitpick, the runny formula can be a little messy, and we found we needed slightly more of this than we did the Zorange to get an effective clean, which offsets the difference in price.
Witham QualKleen
Witham's cleaner is available in larger sizes than this 500ml squeeze bottle, but you're out of luck if you'd like a pump dispenser. QualKleen's formula works effectively on grime of all kinds, but it's not as pleasant to use as our top two products. 
Partnership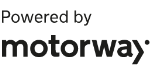 Need to sell your car?
Find your best offer from over 5,000+ dealers. It's that easy.
It smells a bit chemically, it's runny and it didn't leave our hands feeling as moisturised as we would have liked. It's well priced, though, especially as you move up to larger sizes.
Buy now from Mole Valley Farmer
Swarfega Orange
Price: Around £6.50
Size: 450ml
Rating: 3.5/5 stars
Contact: screwfix.com
This is lovely to use, with a fresh orange scent and a soft cornmeal abrasive. Swarfega might be the go-to name for workshop hand cleaners, but we found the Orange formula was just not powerful enough for the tougher grime. 
The cornmeal wasn't sufficiently aggressive to shift dirt from the crevices of our skin, and we found we needed to scrub a lot to clean the fireplace ash, which had worked its way in. The pump dispenser is convenient, though, and the cleaner is available in larger sizes. 
Elbow Grease Hand Cleaner
This performed similarly to Swarfega, in that it's pleasant but not particularly effective on very tough jobs. The lemon scent isn't as pleasing as Swarfega's, but it's not offensive. 
The biggest problem is the gentle abrasive, which didn't have the grit to get deep down into the creases of our hands. It is, however, extremely good value – and we've seen it available at bargain stores for as little as £1 a pop.
Buy now from Online Pound Store
Halls Beeline Handklenz
Right away, this cleaner didn't make the best first impression. To be blunt, it stinks of petrol – and that's not an ideal start when we're supposed to be removing that kind of whiff. It's also a thick paste that needs to be scooped out with the hands – a messy process. Credit where it's due, it worked quite well on our test stains, but the unpleasantness of actually using it outweighs its effectiveness.
Buy now from Decorating Sundries
Tough Mucker Gritted Heavy Duty Hand Cleaner
Disappointing, given the high price. This cleaner smells generically soapy, which isn't unpleasant, and it got the visible dirt off our hands okay, but it needed a good few pumps to do so from the awkward, small dispenser. 
Afterwards, our hands felt simultaneously dry and greasy. Indeed, it was so nasty that we had to wash our hands immediately with a different cleaner to get rid of the sensation.
Orange Goop Waterless Hand Cleaner
Price: Around £7
Size: 450ml
Rating: 2/5 stars
Contact: amazon.co.uk
Not a good performance from this cleaner. First off, the waterless claim is misleading at best – you still need to rinse the cleaner and the dirt off your hands once you've scrubbed them. You'll also need quite a bit of scrubbing. 
The pumice abrasive is rather sparsely distributed and the product has a rather unpleasant smell. Our dispenser also sprung a big leak in transit, although that could have been due to the postage.
Want the latest car news in your inbox? Sign up to the free Auto Express email newsletter...