Best car plastic and trim restorers 2022
Top treatments to bring all your plastic trim back to life
If trim cleaners are the jacks of all trades in car care, then bumper shines are the long-distance runners. When waxes dominated paint protection, bumper shines outlasted them, beading water for far longer. 
In fact, calling them bumper shines doesn't really do them justice. Bumpers have long been painted by car makers, but there is still a surprising amount of (usually black) plastic trim on a car to protect. Wing mirror mounts, spoilers and grilles need treating to retain their shine and colour. 
Our test focused on protection, with each product applied according to the maker's instructions to a tired bumper from a scrapyard. We assessed the initial finish, then monitored beading over three months, as well as taking price in to account.
Simoniz Back to Black Tyre & Trim
There's lots to like about this treatment, which can be used on both trim and tyres, making it ideal if storage space for your car cleaning kit is limited. It's also one of the easiest to apply – just spray on after washing and drying the car and leave to dry. There's no need for applicators or buffing to a shine with this aerosol. 
You can increase the gloss by applying several coats, but just one application gave a decent shine and darkened the appearance of our tired bumper. To our eye it was one of several on test that got the balance between gloss and finish right.
It was easy on the wallet, too, proving to be the least expensive on test. But it doesn't take the win solely on price, because it also was beading water all through the three months – a worthy winner.
Turtle Wax Wet 'n' Black Trim & Tyre Gel
Yet another product that can be used on exterior trim and tyres, plus it's the one to pick if you prefer applying by hand rather than with a spray.  After washing and drying the car, squeeze a small drop on to a cloth and work into the surface. Leave for around five minutes for a gloss finish or, for something more muted, wipe with a damp cloth for a satin look. 
We prefer the Simoniz's initial finish, but Wet 'n' Black proved to be the more durable, particularly at the end, when it had the edge.
Angelwax Enigma Corona
Angelwax says this spray sealant will last for weeks rather than days, but we beg to differ, because that should be months. It was quickest at shifting water throughout our test. 
As with rivals, it can be used on other surfaces, including paint and rubber. We also like the finish it left, but the elephant in the room is that it's a ceramic formula, which does not come cheap. At four times the price of our winner, Enigma Corona was always going to struggle, but it is our clear money-no-object choice.
Buy now from The Ultimate Finish
Duel Profile
We've been impressed by newcomer Duel's products in previous tests and now it's Profile's turn to secure a commendation. It is another that can protect trim and tyres, and it provided a water-repellent finish that was among the front-runners throughout the three months. 
Partnership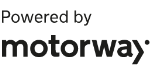 Need to sell your car?
Find your best offer from over 5,000+ dealers. It's that easy.
It is applied with a sponge, and repeated applications increase the shine, but we liked the darkening effect of a single application. It's not the cheapest option, but this is offset by the finish and durability.
That's the trim restored, now take a look at the best scratch removers...