Proton Impian Saloon review (2001-2007)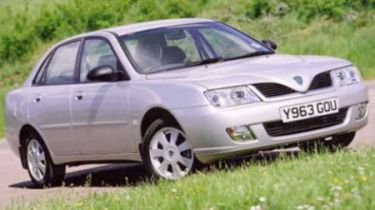 Find your Proton Impian
Offers from our trusted partners on this car and its predecessors...
Or are you looking to sell your car?
Advertisement
Having had plenty practice taking old Mitsubishi models and turning them into Protons the Malaysian firm has decided it is time to produce its own car. The Impian, meaning 'dream come true', may not be everybody's idea of a dream car but if you're after a cheap family car then it's certainly worth considering. Size-wise it's between a Ford Focus and Mondeo, with prices in the Focus category starting at £12,000, rising to £13,000. Where the Impian impresses is in its standard equipment, with twin front and side airbags, ABS, traction control, alarm, remote central locking, alloys, air conditioning, and powered windows and mirrors all included on its lengthy specification sheet.
With all that kit there's some trade off in interior quality, the trim feeling cheap, and the ergonomics poorly thought out. Fortunately on the road it proves to be an enjoyable drive, Lotus working on the ride and handling, the only let down being the engine. A 1.8 will join that 1.6-litre petrol later this year which should turn the Impian into a seriously tempting proposition to budget conscious buyers.
Engines, performance and drive
0
MPG, CO2 and Running Costs
0
Interior, design and technology
0
Practicality, comfort and boot space
0