Future of Alpine to be examined as part of Renault cost cutting measures
Renault restructuring means it is Impossible to maintain the status-quo at Alpine, according to group Chairman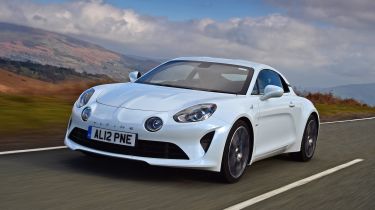 Sports car brand Alpine could be culled or transformed as part of a new, wide-ranging cost cutting package announced today by owner Renault, which is aiming to save €2bn over the next three years through a combination of restructuring and up to 15,000 job losses. 
Groupe Renault has identified several cost cutting measures to be taken to "optimise" production, which will save the company around €650m by 2023. Much of this optimisation will focus on reducing excess production capacity and with it costs, and Renault has confirmed that it intends to hold an "open reflection on the reconversion of the Dieppe plant at the end of production of the Alpine A110."
That would suggest that Renault either intends to transform the Alpine facility into a mainline Renault factory, or adapt it for a reformulated and broader Alpine brand.
"Clearly the Alpine is a beautiful brand and we do have to look very seriously at the future of this brand to see how it can continue to bring value to the group," explained Renault Chairman Jean-Dominique Senard, who said that incoming CEO Luca De Meo would be on board before any final decision on the Alpine brand would be made. 
However, Jean-Dominique confirmed that some changes would be coming, while hinting that Renault would prefer to keep Alpine's personnel. 
"As far as the Dieppe plant is concerned, it is quite obvious that we cannot continue as we are doing today. The plant does not manufacture enough vehicles for us to consider its future serenely.
"We are going to continue to think about how we can add value to the Dieppe plant. It is made up of people who are passionate about Alpine.
"There is so much skill within this plant that we have to ensure that it is used productively, but we cannot maintain the status quo."
Alpine was reintroduced in 2017 with the reborn, Porsche 718 rivalling A110 sports car, while the Dieppe facility is a former Renaultsport factory. The brand has yet to launch a second model since revival.
What do you make of Renault's cost-cutting programme? Let us know in the comments section below…