Renault could turn to hybrid tech
Renault is considering its hybrid options but it won't be bringing the Kwid crossover to Europe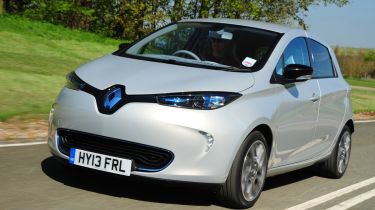 Renault has admitted it is considering adding hybrids and plug-in hybrids to its range. The French manufacturer has until now been one of the strongest advocates of all-electric technology, with a wide and varied range of pure EVs including the ZOE, Fluence, Twizy and Kangoo ZE.
But its stance may be about to change slightly, as emissions regulations tighten and more manufacturers offer hybrid and plug-in hybrid models, with buyers becoming more aware of their benefits.
• Best low emissions green cars
"We know this a trend for all markets in all regions," admitted chief competitive officer Thierry Bolloré. "So all manufacturers including us are considering all options including hybrid and plug-in hybrid to adapt to the market conditions.
"We have the technology already – of course. We know what to do, it is just an evaluation of the market. But we are ready to offer all opportunities."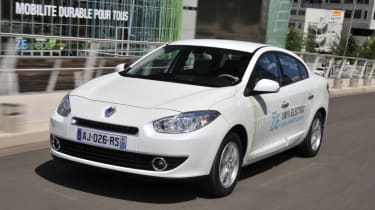 Bollore added that the company already has a number of hybrid prototypes, and that hybrid versions of current models would be possible. Indeed a diesel hybrid version of the new Megane, emitting around 76g/km of CO2, is currently pencilled in for 2017.
But CEO Carlos Ghosn confirmed that pure EVs will still play the leading role in Renault's low-emission future. "We have the hybrid technologies through our partner Nissan, and we will use them when we think the market requires it," he said. "But there is no escape from all-electric cars. If you are a car manufacturer, you are going to have to have zero-emissions cars to meet the emissions regulations."
No Renault Kwid for Europe
However, as hybrids look likely to play an increased role in Renault's future, one model that we definitely won't be seeing in Europe is the Kwid.
Contrary to online speculation, Bolloré categorically stated the Indian-market budget model, driven by Auto Express recently, would not be sold in Europe with Dacia badging.
Should Renault stick to its pure EV guns or are hybrids the sensible move? Let us know what you think in the comments...