Renault, MG and PSA subsidise new UK Government plug-in grant by further £500
Number of electric car makers pledge extra £500 on top of reduced £3,000 government grant for EVs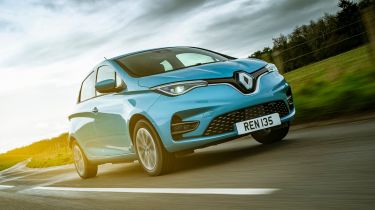 Renault, MG and PSA - owner of the Citroen, Peugeot, DS and Vauxhall brands - have outlined plans to offer buyers an extra £500 off the cost of new electric cars to subsidise the Government's plug-in car grant. 
The UK Government reduced its contribution from £3,500 to £3,000 as part of the 2020 budget, with the promise that the incentive will continue to be offered in some way until 2023.
Now PSA is offering its own incentive across its line-up of all-electric vehicles, with a £500 discount for the Peugeot e-208, DS 3 Crossback E-Tense and Vauxhall Corsa-e. DS will also offer a free domestic wallbox charger and a six-month subscription to the Polar charging network.
MG will top up the Government's plug-in vehicle grant by £500 on its sole electric vehicle, the ZS EV, which retains its pre-2020 budget on-the-road price of £22,495.
Renault has confirmed that the new Zoe, which is arriving in dealerships now, will also be available with a further £500 off after the £3,000 government incentive until 31 March. 
So far the UK Government claims it has contributed more than £800 million to support the early adoption of ultra-low emission vehicles, supporting the purchase of more than 200,000 vehicles in the UK – over 100,000 of which have been all-electric. The latest terms grant buyers of all-electric vehicles with a list price of less than £50,000 a £3,000 subsidy.
David Peel, Managing Director of Peugeot UK, said: "The plug-in car grant has been hugely successful in helping thousands of buyers to make the switch to electric. We were delighted to hear the Government has added a further £403 million to the scheme and has agreed to support it until 2022–2023.
"By making up the £500 shortfall in funding, we're aiming to ensure electric vehicles registrations continue to rise, and that the vehicles will remain accessible to as many as possible."
Do you agree with the UK government's decision to lower the plug-in vehicle grant? Let us know in the comments section below…