Rivian offered incentives by British government to build UK factory
The UK government has offered American electric car manufacturer Rivian perks in a bid to secure a £1bn car factory in Somerset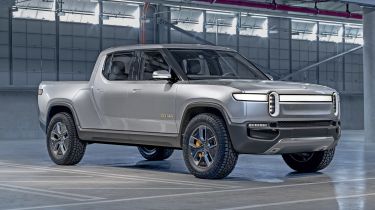 Rivian, the American truck and SUV manufacturer, has been offered incentives by the UK government to build a £1bn vehicle-production facility in Somerset, according to The Financial Times. 
The perks include a new exit off the M5 motorway for easy access to the plant, the recommissioning of a railway link in the area and numerous training facilities. The 635-acre site could be used for battery production, car assembly or both if the plans are to go ahead. The deal would likely include financial support from the UK taxpayer, with the investment expected to be worth more than £1 billion.
According to the FT, the Rivian is also considering proposals from at least two other European countries. Amazon is also involved in the talks, because Rivian has partnered with the brand to produce 100,000 electric delivery vans by 2030. 
The plant will be Rivian's first manufacturing facility outside the US, and will give the firm the foothold it needs to easily access both the UK and EU markets. Setting up in the UK would also give the automotive industry another shot in the arm, following Nissan's announcement that it will build its Leaf replacement in Sunderland, and the recent Stellantis restructure that secured the future of Ellesmere Port.
Rivian is expected to start deliveries of its R1T electric pick-up truck in January 2022, beating the likes of the Tesla Cybertruck and the Ford F-150 Lightning to the punch. It'll be joined by a seven-seat SUV called the R1S, which will rival the Tesla Model X.
Prices for the pick-up start from $67,500 in the US (around £48,000), for which buyers get a four-motor electric powertrain, a 0–60mph time of three seconds and a maximum range of more than 300 miles on the launch models, although longer-range variants will follow.
The SUV is priced from $70,000 (roughly £50,000) and features the same impressive technical specifications, albeit with a lower 3,500kg towing capacity. 
Both vehicles also get a roomy interior with heated seats, a heated steering wheel and a large touch-screen and an arsenal of safety technology all coming as standard.
Now read our run-down of the best electric cars on sale…