New 2022 Maeving RM1 review
British-built electric commuter offers head-turning retro looks
Verdict
If you're after a stylish electric urban commuter bike, then the Maeving RM1 is a great and fairly unique choice at the moment. It's easy to ride, light to manoeuvre and will draw attention wherever it goes. However, it could do with a bit more punch off the line - we don't think some extra urge will alienate newcomers to electric bikes, and it'll help riders keep pace with traffic, too. Removing the batteries to charge them is a bit of a chore, but at least it immobilises the bike at the same time.
Mainstream motorcycle manufacturers are only just starting to join the electric revolution, and their slow response is creating an opportunity for newer companies to swoop in. One such firm is Maeving, a new British bike maker than builds the RM1, a retro-styled electric model that's designed for urban riding.
The RM1 is a real head-turner. It's a compact machine, and its wire wheels, bar end-mounted mirrors, brushed steel components (including chunky braided steel hose), tan saddle and subtle colour schemes offer something stylish for riders that want to be noticed. During our time with the Maeving RM1, plenty of people - bikers and non-bikers - stopped to ask us about it.
While it looks like a motorcycle, the RM1's running gear has more in common with a twist & go scooter than a petrol-powered cafe racer. Power comes from an electric motor that's sourced from Bosch and is mounted in the rear-wheel hub. There are no gears, just direct drive when you turn the right-hand twist grip, and the brakes are controlled via the levers on the handlebars. The right lever engages the single front brake disc, while the left one offers combined braking with a 40-60 split front to rear. There's no ABS fitted.
The brushed steel sections where an engine would go make room for the bike's electronics and drive battery. The RM1 comes with a single battery as standard that sits upright in a compartment at the front of the frame, while £995 gets you a second battery that slots into the dummy fuel tank above - choose a single battery, and this compartment can be used for storage and even has a USB socket for charging devices.
With both batteries fitted, there's a range of around 85 miles on a full charge, and half that in single battery mode. A single battery weighs around 12kg, and it must be removed to be recharged. This can be done via any mains plug for convenience, though, while removing the lower battery immobilises the bike - it won't start with just the fuel tank battery fitted.
Removing the batteries is a simple process. Turn the ignition off, and a five-second countdown gives you time to unlock both battery compartments electronically with the press of a button - a short press for the upper compartment, a longer press for the lower one. If either one is unlocked, or the bike is on the side stand, then you can't select drive.
Partnership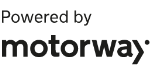 Need to sell your car?
Find your best offer from over 5,000+ dealers. It's that easy.
Recharging from flat takes around four hours, while the bike's electronics manage energy use between the two batteries when they're both fitted. They are used in parallel, but if one battery has more charge than the other, then energy will be taken from that one until both packs have capacities within two per cent of each other.
What's the Maeving RM1 like to ride?
The Maeving RM1 riding experience is easy, and it starts with a low seat height. At 785mm high, even those with a short inside leg will be able to get on, and the lack of a pillion seat also helps this. Once on the wide seat, simply turn the ignition on, press the D button to take the bike out of neutral, and you're ready to go.
However, don't expect searing acceleration. With just 4bhp and 160Nm of torque, there's no jolt off the line like you might get with an electric car. Instead, the RM1 just builds speed, and even holding the throttle wide open doesn't provoke any sudden bursts of acceleration. A top speed of 45mph means you won't want to head beyond the confines of urban streets, either.
There are three power modes on offer, numbered one, two and three in the digital display that's located within the speedometer, with the latter two reducing the top speed to 30mph and 20mph respectively which will help save range. There is no energy recovery tech to help plough energy back into the batteries when you're coasting.
The RM1 moves in complete silence, which can take some other road users by surprise if they're not aware of your presence. Thankfully, Maeving has fitted a super-bright LED headlight that is permanently on, so at least people can see you coming, while the bar end-mounted mirrors can be adjusted to offer a clear look at what's happening behind, not just a view of your elbows.
In corners, the RM1 feels more stable than a scooter, thanks to its large-diameter wheels. Dunlop tyres are fitted that offer good grip, while the rear suspension adjusts for preload to suit different rider weights. The suspension itself is a little firm, but not uncomfortably so. Since the RM1 is a relatively light machine, at around 111kg with a single battery, adding 12kg with the second battery makes a noticeable difference to the bike's centre of gravity. It feels a bit more top-heavy, but not enough for the bike to seem unstable.
We rode the Maeving RM1 with single and twin battery set-ups, and we'd recommend upgrading to the second pack. While it eliminates all storage on the bike (although Maeving is planning to offer fabric panniers as an option soon), the additional range delivers greater peace of mind: the speed with which the percentage indicator on the dash drops in single battery mode is quite unnerving. We managed around 80 miles from a full charge of both batteries, which is in-keeping with Maeving's quoted range.
Where does the Maeving name come from?
While Maeving sounds like a Chinese brand, it's actually a British firm founded in 2018. The name Maeving comes from the word maven, meaning an expert, and Maeving staff include engineers and technicians who have experience within the British motorcycle industry. The RM1 is assembled at a factory in Coventry, and the company is cutting overheads by employing direct sales to customers, although it has opened temporary pop-up shops at locations across the country to promote the RM1.
What licence do I need to ride a Maeving RM1?
If you have passed your driving test, then all you need to do is complete a day's Compulsory Basic Training (CBT) for about £150 and you can ride the RM1, but you will need to add 'L' plates. If you are aged 16, then you can only ride an RM1 with a top speed of 28mph. Riders must re-take their CBT after two years for it to remain valid, or you can take a full motorcycle test, although you can't currently take it on an RM1.
If you have passed a motorcycle driving test, then you are free to ride the RM1 as you would a petrol motorcycle or scooter without L plates.
| | |
| --- | --- |
| Model: | Maeving RM1 |
| Price: | £5,995 (£6,990 as tested with 2nd battery) |
| Powertrain: | In-wheel e-motor, 2x 57.4v battery |
| Power/torque: | 4bhp/160Nm |
| Transmission: | Single-speed automatic |
| Top speed: | 44mph |
| Range: | 85 miles (2x battery model) |
| On sale: | Now |
Now read our guide to passing your CBT test...