Audi 80 (1986-1992) icon review
The B3 version laid the foundations for today's Audi. We hit the road to see what it's like today
The B3 Audi 80 was at the centre of all sorts of technological milestones in the marque's history. You could have it with the flawed yet innovative procon-ten safety system, and Audi's second-generation quattro all-wheel drive system. On the menu later in the car's life was a 1.9-litre TDI diesel engine with what was at the time a very rare use of variable-vane turbo geometry.
When the B3 80 evolved into the slightly longer B4, it inspired the German manufacturer's very-first RS model, the RS2, produced via a joint venture with Porsche, which co-developed and assembled the car using 80 Avant shells sent from Audi's production line in Ingolstadt to the latter's Rossle-Bau plant.
The car we have here isn't an S or RS, however. It doesn't have quattro, a warbling inline-five, a fancy turbodiesel engine or procon-ten. It's a mid-spec B3 1991 80 SE, with an inline-four that musters 113bhp, sent to the front wheels via a five-speed manual gearbox. What it is, though, is the kind of mid-spec 80 that did all the heavy lifting to push the B3 generation of the car to more than 1.6 million sales. And without any 'distracting' bells and whistles, this one – from Audi's UK heritage fleet – gives us a good chance to re-evaluate the core car.
For its age, it's fairly well equipped. There are electric mirrors and electric windows, although the latter are noisy and almost comically slow to operate. There's a simple but neat sunroof mechanism, and even some gas struts to hold up the bonnet. The 80 also has the optional Sport pack, which adds a small and oh-so eighties rear wing plus a set of artificial split-rim 15-inch wheels.
In a modern context, it looks neat enough, with well judged proportions, but the 80 isn't a spectacular sight to behold in this form. Back in its day, though, it represented a big stylistic departure from its boxy predecessors, with the sleek profile and rounded edges creating a then-very- impressive 0.29Cd drag coefficient. The 80 gave a good hint of what was to come from Audi in the next decade.
In another deviation from its ancestors, the B3 was also the first 80 that didn't share a platform with the Volkswagen Passat, a decision based on the latter car switching to a transverse-engine layout. This normally makes the most sense in a predominantly front-wheel- drive machine, but for the 80s that had the quattro system, a longitudinal engine position was needed.
In contrast to the curves of the outside, it's all straight lines inside the cabin, although the quality is great on the whole, with this car standing up to its three and a bit decades of existence very well.
There are also some neat details, such as the intricate-looking dash vents, which Audi went on to use right up until the year 2000 in the 80-based Cabriolet. Extra points must also be awarded to this particular 80 for the inclusion of the original Blaupunkt cassette player. At the other end of the car is a fairly small boot, hampered further by an awkward opening and a spare wheel sapping what little space there is.
Partnership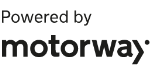 Need to sell your car?
Find your best offer from over 5,000+ dealers. It's that easy.
The 80 is a light car by modern standards, weighing in at 1,230kg. So even with a mere 113bhp to its name, it's not tragically slow, but not exactly fast, either, with the 0-62mph time dipping just below 12 seconds. There was a 16-valve version later on that could cover the benchmark sprint in what was – at the time – a very reasonable nine seconds. As it stands, the engine we have here does the job just fine, and refinement is okay, considering this is an old eight-valve unit. Plus the gearchange of the five-speed manual is an unexpected delight, slotting in neatly every time with a fairly short throw.
Reaching a corner, there is – quite predictably – a lot of body roll. This isn't a car to use for eating up B-roads, not that we expected it to be, especially with a heavy iron-block engine sat far forward in the engine bay to make room for a four-wheel drive system that isn't even on this model.
No, the 80 makes more sense when you're just cruising along, enjoying the wafty ride and generally relaxed attitude of the car. The suspension does a commendable job of ironing out road-surface imperfections, and it's fairly quiet in the cabin on the move for an old car. It would still make for a great daily driver and one you'd quite happily clock significant mileage in without a second thought.
By the early nineties, the 80 had the all-new E36 BMW 3 Series to worry about, but changes were afoot. The 80's wheelbase grew longer to open up more space inside, while a repositioned fuel tank provided more boot space and the feasibility of folding rear seats. The looks changed, too, but it was more evolution than revolution; at a glance, you could easily mistake one car for the other. Nevertheless, the alterations were significant enough for Audi to give the car a new B4 designation. It was to be the last Audi 80 and just a few years into the B4's life, the B5 A4 arrived, heralding the brand's arrival as a true premium manufacturer. But never forget that it was the quietly brilliant 80 that laid the groundwork.
Interested in buying one?
The 80's shell is galvanised, so you're far less likely to encounter rust than in  many other cars of the era. The engines are all fairly simple, so shouldn't give any issues, but ensure your prospect has received frequent oil changes.
It's worth pointing out the B3 80 has a small three-litre oil reservoir, so listen for any nasty rattles that could indicate the car has been run on too little. Some early examples don't have power steering, and these are worth avoiding.
You'll have much more choice if you go for the newer B4 80. While designated as a new generation and featuring a longer wheelbase, it's best thought of as a heavy update of the B3. It arguably looks better inside and out, and there's a practical estate version.
In either B3 or B4 guise, the 80 is an affordable classic car. Around £1,000 buys a tatty example, while £2,000 and up should get you something pretty tidy. 
| | |
| --- | --- |
| Model: | Audi 80 B3 |
| Production dates: | 1986-1992 |
| Price then: | from £10,000 |
| Price now: | from £2,000 |
| Engine: | 1.8-litre 4cyl petrol  |
| Power: | 113bhp |
| Transmission:  | Five-speed manual, front-wheel drive |
| 0-62mph: | 11.8sec |
| Top speed: | 118mph |