Rolls-Royce: back from the dead
Best of British: we meet the new blood helping Rolls-Royce achieve record sales – 17 years after it was sold with no factory and no cars
Record sales, a factory working flat-out to meet demand... it's hard to believe Rolls-Royce was dead and buried just 17 years ago! When BMW bought the Rolls-Royce name in 1998 for £50million, it acquired the most famous name in motoring and nothing else.
There was no factory, no workforce, Rolls-Royce was homeless and car-less, and its previous headquarters in Crewe, Cheshire, had been sold, along with Bentley, to the Volkswagen Group. And even the Rolls-Royce name was a faded apology of its former glories – tarnished by years of neglect, it was the motoring equivalent of an aristocrat ending up as a down and out.
So Rolls-Royce started again, and in just over a decade has achieved a motoring miracle, turning a field in the West Sussex countryside into a business that is once again the pinnacle of motoring.
Today, everywhere you look at Rolls-Royce's state-of-the-art factory in Goodwood there is a buzz of activity and anticipation. The workforce has grown from a handful of people in 2000 to a 1,500-strong team of highly skilled workers, while a sensational line-up of models helped the brand achieve record sales of 4,063 cars in 2014.
And that model line-up is about to be extended by two new versions: the Dawn convertible and a "high-bodied vehicle" (Rolls-Royce for SUV) that's set to be the most controversial model in Rolls' 100-year-plus history. Chief executive Torsten Müller-Otvös believes the new models will not only secure the long-term future of the brand, but take it into a new era of success never seen before.
He says that Rolls-Royce has surpassed even BMW's expectations: "The firm has never enjoyed the level of successes we have achieved in the last few years.
"The relaunch of Rolls-Royce has been achieved in an unbelievable manner that has brought together the legacy, history and the value of the brand."
Müller-Otvös is clear about what the brand's biggest achievements are: "We have made Rolls-Royce relevant to traditional customers but also attracted a new younger generation of buyers all over the world. We have modernised the brand, but also made it cool, modern luxury." He also reveals that the youngest Rolls customer is just 28 years old, and the average age has dropped from 53 to 45.
Central to this success story for Müller-Otvös is the Goodwood factory and its workforce. "It is an unbelievable car plant with an unbelievably skilled workforce," he says. "That has been even more important than BMW thought; it is the perfect location." And he gave a categorical assurance that this would remain the only location where Rolls-Royce cars would be produced, adding: "Every Rolls-Royce needs to be built at Goodwood. It is the heart of the brand. 
"Unlike other manufacturers, we will not be building another plant anywhere else in the world." Müller-Otvös explains that the decision to build a new Technology and Logistics Centre a few miles down the road in Bognor Regis (which opens in 2016) was the latest confirmation of Rolls-Royce's commitment to the UK.
Partnership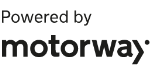 Need to sell your car?
Find your best offer from over 5,000+ dealers. It's that easy.
It's a commitment backed by nearly £200million worth of investment that has created 1,500 jobs at Goodwood and thousands more in the UK components industry.
For workers like 23-year-old Sam Evans, it has literally changed his prospects and given him the very real chance of a job for life. Sam was a disillusioned 18-year-old working for the Co-op when a friend working at Rolls-Royce told him it was the place to get a job with a future.
With the confidence of youth, Sam walked into Rolls-Royce reception the next day and asked for a job. He was politely told to follow the correct channels, and six months later he was hired as a production associate.
Over the following three years, Sam's progress has been almost as spectacular as the brand's own rise, including travelling the globe and recently meeting the Prime Minister.
He's about to complete a three-year apprenticeship in the firm's woodshop that will see him become a fully fledged craftsman, helping to produce the exquisite interiors that are such an integral part of every Rolls-Royce.
Sam admits it's been "the best apprenticeship in the world", adding: "It's a great challenge every day creating something beautiful and seeing it go from start to finish."
For 37-year-old Jonathan Peedell, manager of production interior trim wood, the journey to Rolls-Royce has been a bit different. He started out as an electrical apprentice with the Rover Group, working on the Rover 600 and 800. Jonathan rose through the ranks with Rover, becoming the assembly maintenance manager at the Cowley plant near Oxford, where he gained great experience, but also went through the pain of the motor industry when he had to oversee 850 fellow workers losing their jobs in 2009.
He also learnt everything about mass car production, where a car rolled off the lines every 68 seconds – a far cry from the hand-built artistry he now enjoys at Rolls-Royce.
But it was when BMW took over Rover that Jonathan was given the chance to transform his career and his education with a manufacturing degree, and then be selected to join Rolls-Royce in the woodshop. He admits he was expecting a slower and easier pace of life: "I had no idea what went into the wood craftsmanship of building a Rolls-Royce – the detail and intricacy. It was six months before I really appreciated how complicated it was to work in wood.
"At Rolls-Royce it's all about hand skills. You can't get a robot to do what we do. I quickly realised you need the detail only a human being can give."
Jonathan has also been shocked by the level of contact he has with Rolls-Royce customers in the woodshop. "I love the link with the customers and the intricate detail needed to give them exactly what they want. I enjoy every single day. I get great satisfaction from my job."
And that's perhaps the secret of this reborn brand: the workforce gets as much satisfaction from building a new Rolls-Royce as the lucky buyers get from owning one.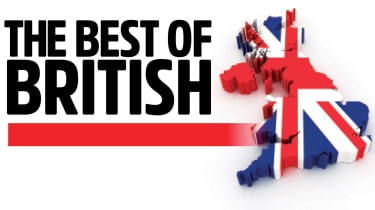 • Putting the Great into Britain: exploring the car industry• MINI revoloution: reinventing the most famous small car in the world
Is Rolls-Royce in safe hands under BMW's ownership? Let us know your thoughts in the comments section below...