Rolls-Royce Wraith coupe
Rolls-Royce has confirmed it will reveal a coupe version of the Ghost at the Geneva show in March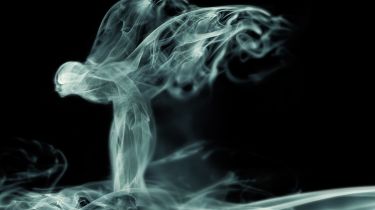 The Rolls-Royce Wraith will make its public debut at the Geneva Motor Show in March. The Wraith is the coupe version of the Rolls-Royce Ghost, and first deliveries to customers will be in late autumn this year.
Talking about the Wraith, Rolls-Royce CEO, Torsten Muller-Otvos, said: "Expect the boldest design, the most dramatic performance and the most powerful Rolls-Royce that has ever played host to the famous Spirit of Ecstasy figurine."
The Wraith name was first used by Rolls-Royce in 1938, following the new, BMW-owned Rolls' decision to resurrect the Phantom and Ghost names from its past, too.
The name for the coupe has been chosen because, "Wraith alludes to an almost imperceptible but powerful force, something rare, agile and potent, a spirit that will not be tethered to the earth. It is the perfect name for our new model." added Muller-Otvos.
The Wraith will rival the Bentley Continental GT and will use the same BMW 7 Series-derived underpinnings as the Ghost saloon. The 6.6-litre V12 engine is likely to be the same, too, albeit tweaked to produce closer to 600bhp, up from the saloon's 563bhp.
In keeping with the Wraith's sporting pretensions, the air suspension has been lowered and recalibrated at the Nurburgring in Germany.
In terms of design, the Wraith will feature traditional Rolls-Royce proportions, with a short front overhang and much larger rear one. However, the two-door coupe will also feature a roofline which plunges steeply towards the rear, ensuring that the Wraith will be a Rolls for the driver, rather than one to be driven in.
Prices will be confirmed closer to the car's on-sale date, but are expected to be more than the Rolls-Royce Ghost, which starts at £170,250.