The speakerless car stereo: SEAT's future audio tech 'beams' sound to your ears
SEAT and Noveto are developing a prototype car audio system that works without speakers or headphones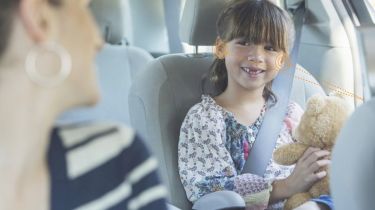 SEAT and Noveto have partnered together to test a brand new car stereo system prototype that will change the way drivers and passengers listen to music whilst on the road.
Utilising a revolutionary new technology, sound from devices can be dynamically beamed straight into the ears of drivers or passengers, allowing passengers within shared cars the chance to listen to different music, games systems or other entertainment at the same time – without the need for headphones or speakers.
Developed by Noveto, a mobility start up company, the technology will let drivers manage incoming calls without disturbing passengers who can continue listening to their own choice of music, TV or film. The prototype audio system would also allow front and rear seat occupants to listen to different audio streams at the same time – perfect for long family road trips.
SEAT says this technology opens a world of possibilities and provides a solution to one of the key issues that shared vehicles face – maintaining your privacy and choice of entertainment at the same time as sharing your vehicle with friends and family.
The development of this new speakerless sound system is ongoing and, perhaps understandably, there's little information on how it actually works but Noveto hopes to integrate its dynamic sound system technology into a full production SEAT vehicle soon.
What do you think about the speakerless car stereo? Let us know in the comments...