SEAT reveals hi-tech future with Samsung and SAP
Connected car will find and pay for parking, plus digital key sharing on its way
SEAT has used Europe's biggest tech show, Mobile World Congress in its home city of Barcelona, to showcase its connected car future alongside tech giants Samsung.
SEAT was first to offer the complete suite of Apple CarPlay, Android Auto and MirrorLink as part of its Full Link infotainment system launched on the Ibiza supermini last summer.
Now it's joined forces with Samsung and SAP to provide smart parking solutions to frazzled drivers. According to SEAT, drivers spend on average 20 minutes searching for a parking space, while it also reckons 30% of drivers on the road are driving around looking for somewhere to park.
• SEAT Mii X-Perience scooped at MWC 2016
SEAT and its partners will work with local authorities and parking providers to store information on available parking spaces in the Cloud. Drivers will then be able to reserve parking and pay for it via Samsung Pay. The car's navigation will then guide the driver to the parking space, with automatic barrier access given if the space is in a car park, when the car arrives.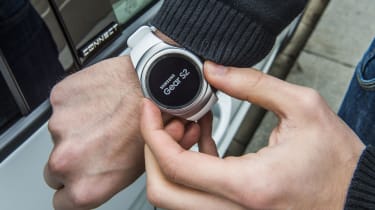 However, SEAT is reliant on parking operators buying into the SAP technology to make it happen, while Samsung Pay is only currently available in the US and South Korea. 
SEAT is also working with Samsung on a new digital key system, which allows pre-defined users to request access to a car from its 'owner' via a smartphone app. The owner can then allow the other user access to the car and to use it, while limiting some options like speed and radio volume. The owner can also limit the amount of time access is allowed to the vehicle.
Once again, this new tech is still some way off, SEAT currently doesn't have a way of a smartphone acting as a key within a vehicle.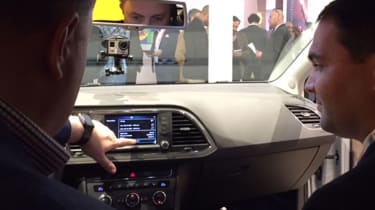 SEAT will continue to develop its apps, though, working with Accenture on elements such as car to home connectivity, driver behaviour monitoring and car status alerts.
The Spanish company is also working with parent company Volkswagen and the city of Barcelona on a mobility project, looking at all aspects of technology and smart mobility.
What do you think about SEAT's new partnership? Let us know in the comments below?