WIN a Skoda Karoq - competition terms and conditions
Auto Express Skoda Karoq competition Terms and Conditions
Entrants will be deemed to have accepted these terms and conditions, and agreed to be bound by them, when entering this Promotion. 
For the purpose of these terms and conditions, the 'Promoter' is ŠKODA UK whose registered office is Yeomans Drive, Blakelands, Milton Keynes MK14 5AN and Dennis Publishing Limited t/a Auto Express, 31-32 Alfred Place, WC1E 7DP, London, United Kingdom.  Please do not send entries to these addresses.
The "Prize" is the insured loan of a ŠKODA Karoq SUV for 6 (six) months.
Who may enter?
1. This free prize draw is open to residents of the United Kingdom aged between 25 and 80. 
2. To enter, you must have a full UK driving licence (or be entitled to drive in the UK), not be subject to a driving ban during the prize period (April to September 2018), and be able to produce a copy of your licence to ŠKODA before collection of the car.
3. Employees (or family members of employees) of any group company of the Promoter, companies associated with the Prize Promotion and all affiliates of such companies may not enter this Promotion.
How to enter
4. To enter the ŠKODA Karoq SUV competition ("the Promotion"), participants must fully complete their details on the entry form hosted on the Auto Express website (www.autoexpress.co.uk/win-a-karoq) by providing their title, first name, surname and email address. Entry to the Promotion is free, and no purchase is necessary. Only one entry per person. 
5. Entries must not be submitted through agents or third parties, and any such entries will be invalid.
6. The Promotion will run from 00.01 (GMT) on Wednesday, February 7th (the "Opening Date") to 23.59 hours on Friday, March 2nd (the "Closing Date").
Winner selection and notification
7. One winner will be selected at random from all complete, correct and eligible entries received by the closing date.
8. The winner will be notified by email or phone within approximately 7 working days of the draw taking place.
Prize
9. The prize is: the six month loan of a ŠKODA Karoq SUV. The loan plan period shall commence on a date to be agreed in writing between the Winner and ŠKODA UK. The vehicle will be 1.5-litre TSI (150PS) petrol-engined Karoq with a DSG automatic gearbox in SE L specification.
10. Prize does not include personal expenditure and other incidental costs other than those specifically included.
11. The Promoter reserves the right to substitute the prize (or any part of the prize) for a prize or prizes of equivalent or greater monetary value if this is necessary for reasons beyond reasonable control. There is no cash alternative to the prize (or any part of the prize) and unless the Promoter agrees otherwise in writing the prize is non-refundable and non-transferable.
12. Third party terms and conditions apply to parts of the prize and will be provided to you if you are a winner in advance of the prize.
13. If any winner is not able, for any reason, to accept a prize, or cannot be contacted within 14 days of the draw date, the Promoter reserves the right in its sole discretion to award the prize to another entrant.
Partnership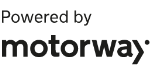 Need to sell your car?
Find your best offer from over 5,000+ dealers. It's that easy.
14. Details of the prize winner's' names and county will be available for one month after the close of this Promotion by writing to the Promoter at the address set out below and stating the name and date of the Promotion.
15. Whilst the vehicle is in your possession please be aware of the speed limits, parking restrictions and congestion charging.  You will be liable for any fines and speeding penalties.
16.Please note that as of the 1st July 2007 it is now against the law to smoke in any ŠKODA Press Office vehicle.
Liability 
17. There are certain things for which the Promoter does not accept any liability to you, and these are explained in the next two paragraphs. The law does not allow the Promoter to exclude or limit its liability for some things, such as death or personal injury caused by its negligence, or loss caused by a false statement where the statement is made fraudulently. The Promoter accepts full liability for these matters and all matters for which it cannot, under English law, exclude or limit its liability. Otherwise, the exclusions of liability described in paragraphs 15 and 16 will apply. References to the "Promoter" in these paragraphs (15, 16, 17) include all of the Promoter's associated companies, agents or any other third party involved in the Promotion.
18. The Promoter will not be responsible for (and will have no liability in connection with) the following occurrences, to the extent that they occur for reasons beyond the Promoter's reasonable control:
a) any postponement or cancellation of the Promotion; or
b) any changes to any prizes or the way in which they can be used;
c) problems with the dispatch of prizes (such as prizes failing to reach the intended recipient);
d) any act or default of any third party supplier.
19. The Promoter does not accept responsibility for network, computer, hardware or software failure of any kind, which may affect the sending, receipt or processing of your entry.
20. Entries must not be made through agents or third parties. Incomplete entries will be disqualified and will not be counted.
21. The Promoter's decision is final and binding in all respects on all entrants. No correspondence will be entered into. Entries that do not comply in full with these terms and conditions will be disqualified. 
22. If the Promoter has grounds to suspect any entrant or third party of cheating, deception or fraudulent or unsportsman-like conduct of any kind (including, without limitation, manipulating the promotion, choice of prize winner(s) or any entry) the Promoter reserves the right (in its sole discretion) to disqualify any entrant, entry or person it reasonably believes to be responsible for, or associated with, such activity. 
23. The Promoter reserves the right to amend these terms and conditions at any time.
24. Winning entrants may be required to produce valid photographic identification on request by the Promoter.
25. No responsibility is accepted for entries that are illegible or lost, delayed or damaged. Entries that are not submitted in accordance with these terms and conditions and/or that are delayed, damaged, incomplete, altered, and illegible or otherwise defective will be disqualified. 
Personal Details
26. The Promoter will use each winner's, and each entrant's, personal details for the purpose of administering this Promotion and any prize associated with it. Please see our Privacy Policy for further details. Winners' details will be made available to the public for one month following the close of this Promotion.
28. The details of winners and their guest may be shared with the publisher / ŠKODA and third parties (such as travel and accommodation providers) in order to administer the prize. Those third parties will collect and use personal data in accordance with their own privacy policies and the Promoter is not liable for any use of personal data by those third parties. 
29. If you agree, the Promoter may also use the details you give us to contact you for marketing purposes by post, email and/or SMS.
30. The winner agrees to allow the Promoter to use their name and likeness for advertising and publicity purposes as it sees fit without prior permission or additional remuneration. The winner will take part in reasonable publicity and PR activity at the Promoter's request.
31. The ŠKODA Karoq SUV remains the property of ŠKODA UK and will be insured to cover the vehicle and third parties. This insurance cover does not cover loss-of-earnings or personal injury in the event of an accident or collision.
32. The condition of the vehicle return will be expected to be with no more than reasonable 'wear & tear' so any other damage will need to be rectified by the company and any damages charged for or claimed on insurance accordingly. Please see schedule two, below, for details. 
English Law applies 
33. This Promotion, and any dispute or claim arising out of or in connection with (including the prize), shall be governed by and construed in accordance with English law. You irrevocably agree that the courts of England and Wales shall have exclusive jurisdiction to settle any dispute or claim that arises out of or in connection with this Promotion (including the prize).
SCHEDULE 2
MINIMUM RETURN STANDARDS
Minimum Return Standards
The Winner of this promotion must adhere to the Minimum Return Standards at all times.  Failure to do so could result in additional charges for rectification being made to winner. 
All spare keys shall be returned on handover.  If keys have been lost winner will be charged for new ones. 
Should any work be required on a Vehicle this must be carried out by a member of the ŠKODA UK authorised network (unless otherwise agreed in advance in writing by ŠKODA UK). 
The following standards assume that Vehicles are complete, structurally sound, all mechanical and electrical components are in working order and that the Vehicles comply with all current construction and use legislation.
BODY & PAINT 
Acceptable 
Minor body dents, typically those caused by door-to-door contact, provided that:-
(a)   Less than 25mm (1") in diameter - maximum 1 dent per panel to a maximum of 3 per Vehicle.
(b)   Access to Cold Dent Repair / Smart Repair
(c)    Not caused paint to crack or flake
Light surface scratches not through the topcoat, which will be removed by polishing/touch up.
Stone chips up to 2mm, if not rusty, to a maximum of 5 per panel.
Touch in repairs to a standard that matches the existing colour of the Vehicle.
Previous repairs to an acceptable standard.
Not Acceptable
Paint and bodywork carried out by a repairer not approved by ŠKODA UK.
Dents on swage lines, folded edges and insufficient access to cold dent repair.
Previous body repairs and paint rectification will be rejected if evidence of poor colour match, ripples, preparation marks, visible over spray, masking lines or excessive dirt in paint, dents on panels 25mm (1inch), or greater in diameter.
All paint chips greater than 2mm. All paint chips over 5 per panel.
Industrial/chemical fall out or other forms of contamination such as birdlime. 
Scratches that penetrate the top coat, and will not easily polish out.
Body panel misalignment. 
Underbody damage affecting the structural integrity of Vehicle or warranty. 
BUMPERS AND BODY MOULDINGS
Acceptable
Scuff marks up to 75mm (3 inches) which do not break the paint or adversely affect the overall appearance of the Vehicle.
Not Acceptable 
Discoloured, loose, cracked, distorted, gouged or split bumpers and moldings that require replacement, plastic welding or painting. 
Dented bumpers and/or any dents penetrating through to the base material - where painted.
Repairs not conforming to original finish and specification.
TYRES AND WHEELS
Acceptable
Vehicle must have matching tyres of the same brand, size, type and wheels on each axle (on both axles for four wheel drive Vehicles). Replacement tyres must be of the same quality as the originals and of a known reputable brand.
Scuffed sidewalls which can be cleaned. Minor kerb damage up to the point of flange distortion that does not affect the tyre seating up to 25mm. 
Light scuffs to wheel trims.
Alloy wheels - minor damage which could be repaired without removing the wheel.
All Vehicles must be returned complete with spare wheel, which must be of matching type and quality as the others or, space saver spare wheel if provided with Vehicle.
Not Acceptable 
Tyres showing uneven wear indicating steering damage, i.e. tyre tread feathering.
Remoulds and other sub-standard tyres.
Any gouge or crack, cut, torn, plugged tyre sidewall.
Less than 3mm tread depth remaining across the centre 75% of the tyre width on all tyres including the spare.
Cracked or distorted wheel trims.
Damage to alloy wheels causing rim distortion or gouging.
GLASS
Acceptable
A maximum of 3 chips per windscreen, of less than 5mm providing they do not obscure the drivers line of vision. 
Windscreen 'smart' repairs must comply with current MOT legislation. 
Lenses with minor chips that do not detract from the overall appearance of the Vehicle or affect the efficiency of the lamp.
Not acceptable
Scratches and cracks in glass or stone chips with signs of cracking.
Chips greater than 5mm.
Incompatible window etchings. 
Lenses with chips and cracks.
THE INTERIOR
The interior must be in good standard condition, commensurate with the age and mileage of the Vehicle. 
Acceptable
Normal wear and tear to carpets, trim, upholstery etc. 
Seat cover/trim repairs to a high standard.
High quality texture repairs or colour matching plugs resulting from the removal of telephone/accessory equipment. 
Not Acceptable
Burns to trim, seat covers, headlining and floor coverings. 
Stains or discoloration of a permanent nature. All other stains must be removed.
Tears, cuts, rips and holes through seat covers, headlining and floor coverings.
All broken or damaged interior mouldings, panels and components.
Holes resulting from the removal of telephone/accessory equipment.
Excessive cigarette smoke or pet odour.
Spare keys, transmitters and codes, alarm system, locking wheel nuts, handbook, service books must be complete and left in the Vehicle.  If such items are missing at defleet the Vehicle will be rejected. 
IN CAR AUDIO EQUIPMENT
All Vehicles should be returned with in car audio equipment.  Should it be necessary to replace a unit through breakage or theft then it should be of the same quality and specification as the original.
SPURIOUS PARTS AND SUBSTITUTED ITEMS
Wherever replacement parts have been necessary, genuine ŠKODA UK parts should have been used.
VEHICLE OPTIONS AND ACCESSORIES
All Vehicle options and accessories supplied with the Vehicle must be on board and working correctly. If such items are missing or not working at defleet, the Vehicle will be rejected.  
GENERAL
Pads and disks must have no more than 50% wear and tear on return of the Vehicles. 
All fluids must be within min max level.
Competitive brake fluid must be used only. 
Ensure that the front/rear lights and wipers are in full working order. 
Safety equipment must be inspected (fire extinguishers, harnesses) to provide the highest safety measures.
All returned Vehicles must have a reasonable amount of fuel in the tank, at least sufficient to be driven for the purposes of collection and inspection. 
No Vehicle will be altered to change performance.  No work to be undertaken on Vehicles unless agreed by ŠKODA UK.