New Euro 7 emissions regs could kill the Skoda Fabia
Skoda is waiting for the final details of new Euro 7 emissions standards before committing to a new generation of its popular supermini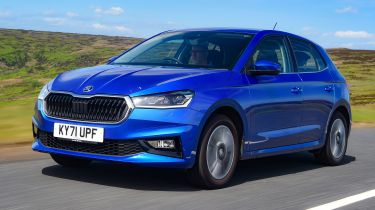 Plans for a future generation of the Skoda Fabia supermini will "hang on the detail" of any forthcoming deal on European emissions regulations, the company's boss has revealed to Auto Express.
The existing Fabia was introduced in 2019, meaning that under a normal life cycle it would be due for replacement in 2026. But with the European Union still thrashing out plans for its toughest set of emissions rules yet, due to be implemented around the same time, Skoda officials have already warned that the popular supermini might become too expensive to make in its current form.
The problem of clean and legally compliant small cars is one facing the entire industry although some brands, notably Renault, have already confirmed that they have electrified combustion-engined superminis under development – cars that could feasibly be on sale into the next decade.
Speaking to Auto Express, Skoda boss Klaus Zellmer admitted that work on a fifth-gen Fabia is not likely to start until the new regulations, called Euro 7, are finalised. "Currently we're waiting for that rules framework to be as concrete as possible, so we can start developing" Zellmer said. "We have seen recently some good direction within the European Union, from certain countries. We've always said that adding up to 5,000 euros per car for technology that doesn't fully benefit the climate is probably not the most intelligent solution. And I think we're heading in the right direction, so personally I'm more optimistic now that we'll be able to extend the current Fabia's life cycle.
"Can we build another one after it, though? For the next generation we'll have to see precisely what Euro 7 is. It's going to hang on the details; we need to understand them fully and then we can make decisions."
However, Johannes Neft, Skoda's board member for technical development, has indicated that the Fabia's existing platform, MQB A0, would require expensive investment to adopt even 48-volt mild-hybrid systems that might allow motorway coasting or electric running in urban situations.
"Mild hybrid is about more than the CO2 footprint. It's also an advantage for the customer who is driving outside of town, on motorways, where the system can cut the engine out completely. This brings huge benefits," Neft said. "But I have to say that we never developed the MQB A0 platform to accept mild hybrid; when it was created there just wasn't a need for PHEV or even MHEV. If you want to have something like this, you'll have to redevelop the complete electronics system. And that will be complex and cost a lot."
Skoda's business case for adapting MQB A0 to take electrification might well be made tougher by other VW Group brands leaving the supermini category altogether. SEAT is said to have no plans for a next-gen Ibiza, Audi will abandon the A1 after this generation and there is increasing speculation that Volkswagen is preparing to drop the Polo model after the current edition. That could conceivably leave Skoda alone within the wider VW Group in wanting to sell a combustion-engined small car – and having to stump up all of the development costs required to make one that complies with European Union rules.
Partnership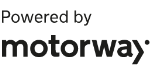 Need to sell your car?
Find your best offer from over 5,000+ dealers. It's that easy.
Check out the latest Skoda news and reviews...