SsangYong name change still on the cards
The process of changing SsangYong's name to one with more 'global appeal' is ongoing but will take time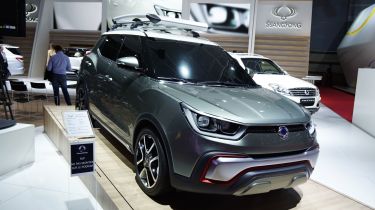 SsangYong's plan to change its name will take longer than expected to materialise. The company is keen to give itself a name that has more global appeal, and at the Geneva Motor Show in March, president and CEO Yoo Il Lee said: "The name change will definitely happen. We are working on it but these things take time."
The brand's plans became clearer at the Paris Motor Show, when Yoo Il Lee again spoke to Auto Express.
"We are working with a consulting company, and they have recommended eight different names, but we have not decided yet," he said.
"We need to study more and of course to change the name the cost is huge – 100 million dollars. So we are going to proceed gradually."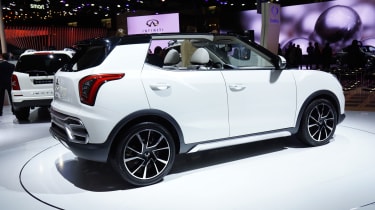 The company is considering selling cars in the US market within the next two or three years, and insiders suggest that launching there might now be the most appropriate time to rebrand.
That means the firm's new Nissan Juke rival, which was previewed at Paris by two concepts – the XIV Air and Adventure – will definitely be badged a SsangYong when it is revealed in production form at Geneva.
The Adventure gave a pretty good idea of how the car will be styled – bar the more obvious off-road touches – while the Air showcased a much more upmarket cabin for the brand. 1.6-litre petrol and diesel engines will be available, and the supermini-SUV will more than double the company's sales in Britain.
Yoo Il Lee admitted the car will usher in a new era for SsangYong.
"Now our cars will not only have more style, but also quality and performance," he said.
Get all the big news stories from the 2014 Paris Motor Show here