The Korean Land Rover? SsangYong sets out plan for future growth
SsangYong CEO outlines plan for profitability with a focus on 'robust, specialist, premium' SUVs, and an eye on the famous British brand
"We are eager to make a brand like Range Rover but first it's money, then product, we need to sell cars first." Young H Song is the executive director of domestic and overseas sales at Korean carmaker SsangYong. With his realist salesman's head on he's looking down a path leading into the firm's future. In the far distance SsangYong is an established brand known globally for its tough, reliable and desirable 4x4s and crossovers. That goal might be a long way off but Ssangyong is on the move with a plausible plan on how to get there.    
It's often easier to dream big when you're small and on the scale of the global car industry, SsangYong is. Yet looking forward with purpose and optimism is a luxury it couldn't afford as recently as 2009 when it filed for Chapter 11 bankruptcy. A takeover by China's SAIC in 2005 had seen new SsangYong product launches dry up as development resources and technology were diverted to complete SAIC's own cars. From the factory floor to the boardroom, employees paint the 2010 takeover by Mahindra Group as the moment things changed, the Indian giant's money replacing worries over jobs and stagnating sales with optimism and opportunity.
That's all in the past now and in the boardroom, SsangYong's President and CEO Johng-Sik Choi is looking in the same directions as his colleagues, onwards and upwards. "Right now in our domestic market, the brand is well recognised as a special brand for the SUV market because Korea's first SUV was developed by SsangYong Motor Company.
"But in the global market we have a very weak voice now. Right now we sell 150,000 units out of which 50,000 are to the export market and 100,000 are to the domestic market so there is relatively very weak awareness of the SsangYong brand. But this could be explained as a very good opportunity to build a very fresh brand in the global market."
And SsangYong is already off to a solid start with that. The SsangYong Tivoli, launched in 2015, was the first all-new car developed under Mahindra's ownership and for the global market. The compact crossover sold 66,000 units in its first year and is on target to achieve 88,000 sales in 2016. It's already Korea's best-selling B-segment crossover and even UK buyers have put a toe in the water, taking delivery of over 2,000 of them in the first 12 months of sales.
A new product every year and a profit in three
The Tivoli has shown what's possible and SsangYong's medium term aim of launching a new product every year for three years - with a view to hitting its manufacturing capacity of 250,000 units by 2019 - and making a profit for the first time in the Mahindra era, is on course. 
The platforms that will act as the base for those new models are lining up too as Mr Choi explained: "So there will be the small size of platform for Tivoli and C300 and the middle-sized frame-based platform for the new Y400 and Q200 and we are considering adding one more platform for a D segment SUV with a monocoque design. That's our other product planning direction - a D-segment SUV rivalling the Hyundai Santa Fe."
SsangYong has already brought us the Tivoli XLV with its additional luggage capacity in 2016 and this bold plan will see the new Rexton SUV (known internally as the Y400) hit showrooms in 2017 - after its debut at the 2016 Paris Motor Show. Then, in 2018, it's the turn of the Q200 pick-up truck, based on the same tough ladder frame chassis as the Rexton. 2019 will yield the new Korando (C300 in SsangYong codename speak). This is a larger crossover on an extended version of the Tivoli platform. 
Partnership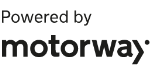 Need to sell your car?
Find your best offer from over 5,000+ dealers. It's that easy.
Beyond that, the new model plan grows murkier but the new D-segment monocoque platform is likely to form the basis not only of the D300, a more sophisticated large SUV to sit alongside the Rexton, but of a 7-seat replacement for the SsangYong Turismo people carrier too. The current Turismo is based on an ageing Mercedes-sourced platform that also underpins SsangYong's elderly Korean market executive saloon, the Chairman, and it's struggling to conform to tightening crash safety standards, so that car could be next. 
Is anything else in the pipeline? You bet! "In the future we are developing some ideas to expand into variant models based on our small sized platform so not only Tivoli and C300" says Mr Choi. He stays tight-lipped on the specifics but sources tell us that this could mean a production version of the dramatically-styled XAV concept car that SsangYong took to the Frankfurt Motor Show in 2015. The production version would be a more fashion-led alternative to the Tivoli with rugged looks and improved off-road credentials to face-off against the Jeep Renegade and Fiat 500X. Tivoli has already delivered SsangYong a big increase in female buyers as well as customers in their 20s and 30s, this trendier version could bring more.
What's certain is that new cars based on the SsangYong Tivoli platform will be arriving on Indian roads with Mahindra badges in the near future as Mr Choi explains: "We have also recently decided to share our Tivoli platform with Mahindra so we have licensed that platform to Mahindra group and they are developing their own product based on our platform. 
"Their product is for their own purpose and mainly for the Indian market, so the product will be of a smaller size than our Tivoli to get the tax benefits for the shorter version of less than 4 meters total length. Then we can add more volume to reduce our component costs by sharing components across between the two companies." 
SsangYong's electrified future
Of more relevance to UK car buyers will be the electrified powertrains that SsangYong has in the pipeline. The EV and EV-R are fully-functioning prototype versions of the Tivoli with all-electric and range-extender hybrid powertrains respectively.  
"Right now the testing of this technology is centred on the Tivoli," said Mr Choi. "We have to make a decision whether to go with pure EV or EV-R. Perhaps EV-R could be the back-up programme for EV. Even though we have developed a very cost effective and competitive EV, if the infrastructure is not there to back it up then EV-R can work.
"Possibly a Rexton or D300 electric or plug-in hybrid car could be considered but right now the idea is that the Tivoli or the C300 is the platform for the electric car."
The best estimates are that we'll see the Tivoli EV in 2019 with the EV-R early in 2020. The EV prototype currently has a competitive 186-mile NEDC range while the EV-R can do 75 miles in electric only mode and a further 250 when the range-extender petrol motor kicks in. With a mild hybrid, a plug-in hybrid and a fully autonomous Tivoli also in the R&D centre's long term locker, SsangYong will not be too far behind the big boys in the powertrain technology stakes.
Expansion: new markets, and manufacturing hubs
With a steady supply of new cars set to land in its showrooms over the coming years, SsangYong is well aware that in the future its continued growth may eventually hinge on having enough customers to buy them, and places to build them. The firm's manufacturing plant in Pyeongtaek and engine plant in Changwon can deliver its current underused capacity of 250,000 units per year but Mr Choi and his team are looking at opportunities for expansion.
"Based on our new platform we can build very attractive and very well accepted products and we think we have a chance to build a vehicle outside of Korea. For example in China or Russia or Latin America. We see opportunity there, for the right product is very important to localise production."
Then, in that case, we will have another opportunity to increase our production volume by another 200,000 or 300,000 units. Then the total volume might be 550,000 units together across local production and foreign production."  
And what about new places to sell these cars? Will SsangYong finally head to the American market? Mr Choi knows the US well, having served as executive vice president of North America at Hyundai before joining SsangYong in 2010, and he's of the mind to go for it. "Were are now working on that. The US market is a very tough market but right now the market is growing. We see some opportunity for the SUV market in America.
"Global demand for SUVs is growing strongly and America is one of the markets where demand has exploded. So the C300, based on that we are now working on entry into the US market. Hopefully in 2020 or 2021." 
Back to the brand
An American launch is being seriously considered but Mr K Satish, assistant managing director of the product planning division, thinks that despite persistent rumours to the contrary over recent years, such a move won't mean a change of name for SsangYong. "Tivoli has changed the fortunes of the brand. We have a much stronger brand now and so a name change is less likely than before. There are a lot more positives for SsangYong" 
Indeed there are, with an expanding range of improving products and sales levels on the rise, it may seem unwise to change what appears to be a winning formula but making real headway against the big global players won't be an easy task. And the strength of the brand that SsangYong can grow will be crucial.
The focus is quite rightly on the products and at the Research and Design centre at the Pyeongtaek factory they're not only working on engineering and technological improvements that add value and quality to the cars, they're also forming a design fingerprint to touch all the new models SsangYong builds. The common styling themes, we're told, emphasise SsangYong's Korean heritage through references to traditional art, furniture and natural features. 
This new brand identity is known as RSP, which stands for Robust Speciality Premium, the kind of 'USP' that the car industry's big boys have been spending billions carefully crafting and honing for decades. "It's very important for the future strategy of the company. 250,000 units is very small so it's very, very critical to us to build a very unique, attractive and special brand. It's very difficult to build the brand image in the products but as much as possible we are trying," says Choi.  
So can SsangYong do it? That rather depends on what 'it' is. The company appears to have a clear, product-based strategy for gradual growth which it's executing well - that's a great start. Also, it's aim is not to challenge its compatriots at Hyundai and Kia as a generalist global car builder. SsangYong sees itself as a small SUV specialist building tough, quality products and as the new products come on stream that evaluation looks likely to become more realistic. 
SsangYong needs to get out of the bargain basement though. And, particularly in developed markets, that means fashioning a premium brand aura that will convince customers to pay a little bit more. Paul Williams, the man at the helm of SsangYong's efforts in the UK enthuses that, "our brand is the Korean Land Rover, America has Jeep and Korea has SsangYong." 
It sounds plausible, SsangYong's challenge is making car buyers outside Korea understand and believe in it.
Could SsangYong become a rival for Land Rover in the eyes of western car buyers? Is it on the right track? Let us know in the comments below...