'Tesla's Short Shorts tell the story of the company'
Tesla's Short Shorts are emblematic of the firm: controversial, eye-catching, and unlike anything a traditional car maker would consider producing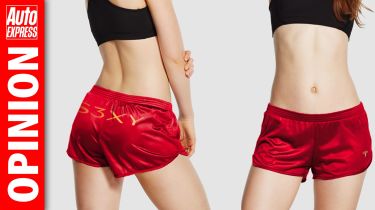 It's not unusual for car makers to produce non-automotive products. Porsche sells all manner of clothes, watches, and children's toys, while Volkswagen makes its own currywurst sausages for consumption in factory canteens.
Yet while Tesla has been offering T-shirts, mugs, and kids' ride-on electric cars for some time, the latest addition to its catalogue is eye-catching, to say the least.
Over the weekend the California car maker announced it would be selling Short Shorts - bright red hotpants - to customers. And while these shorts might fit neatly into the apparel section of Tesla's online shop, they contain so many hidden messages that they're best measured in column inches, rather than waistband sizes.
Let's start with the name: Short Shorts. This in itself is a jibe against investors who 'short sell', or bet on the devaluation, of Tesla stock. The firm's CEO Elon Musk has long been critical of shorting, previously saying the practice "should be illegal". 
Just in case any doubt remained over this underlying message, Musk tweeted he would be sending some pairs to the Securities and Exchange Commission (SEC), the organisation that regulates the US stock market. Except in this instance Musk didn't call the SEC by its real name, instead referring to it as the "Shortseller Enrichment Commission", making clear his feelings about both the regulator, and the practice of shorting.
Then there's the'S3XY' logo on the back of the shorts - a reference to the Models S, 3, X and Y that comprise Tesla's current car lineup. While this might be an amusing, cheeky or tiresome message depending on your tastes, it tells us two things. First, that Tesla is comfortable with having a model range that spells 'sexy' when many blue-chip car brands would run a mile at the prospect, and second, that it's an accurate description of how people see Tesla.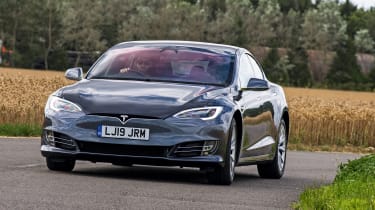 Because Tesla is sexy - at least in the informal sense of the word. Its cars - ever since the Roadster launched in 2008 - are exciting, appealing, different and desirable. The company is a true disruptor, seen by some as a tech company rather than a car maker. But however you class Tesla, its battery and charging technologies have been so advanced that other manufacturers are only just catching up with the range and speed (both in terms of charging and performance) of the Model S, which launched way back in 2012. 
The amount of press coverage Tesla gets also outstrips traditional car makers, who would kill to have the image the firm has built up among consumers in 12 short years. What Tesla is able to achieve with one tweet from its boss requires other firms to undertake huge marketing campaigns. 
Musk is clearly unafraid to be seen as a maverik, but his outspoken nature can cut both ways. Just a couple of months ago, he tweeted "Tesla stock price too high imo [in my opinion]", temporarily wiping $14bn from the value of the company. And in October last year, the SEC gave him a rap on the knuckles after he tweeted that he was considering making Tesla a private company, and that he had had "funding secured" with a share price of $420. The SEC argued this tweet breached financial regulations, and hit Tesla with a $20 million fine. 
That fine pales into insignificance compared to Tesla's current valuation: with one individual share now worth nearly three times the $420 Musk estimated its value to be last year, the company is so highly valued that it is now judged to be worth more - at least in terms of stock price - than any other car maker. 
Partnership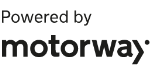 Need to sell your car?
Find your best offer from over 5,000+ dealers. It's that easy.
That must be difficult to take for the short sellers, who lost a reported $1.5bn in a single day when Tesla released its earnings report at the start of the year. But when government after government moves to ban sales of new petrol and diesel cars within 15 years or so, it's easy to understand why a company that has led the way in the development of EVs should be judged to be so valuable; even if, given Tesla has never made an annual profit and lost $862 million last year - investors are clearly playing a very long, rather than short game. 
"Elon is Elon", a Tesla insider once told me. And so far - despite the ups and downs - Elon being Elon is working for Tesla. Let's just hope he doesn't decide to model a pair of the Short Shorts in one of his more unpredictable moments; and if he can sell a few pairs at $69.420, it should represent a healthy profit. 
Are you a fan of Elon Musk and Tesla? Share your opinions in the comments below...