Humanoid 'Tesla Bot' to launch in 2022 says Elon Musk
US electric car-maker Tesla is to follow in Honda's tracks by branching out into robotics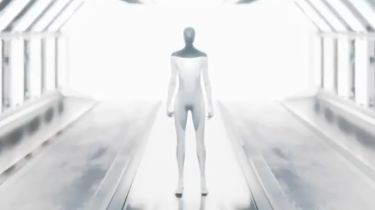 Elon Musk has confirmed that Tesla will launch a prototype for a humanoid robot next year that has been created to carry out "boring, repetitious and dangerous" work.
Making the shock announcement at the Tesla AI Day event, the US car-maker's billionaire CEO said the robot would measure in at 5ft 8in, weigh 65kg and be capable of attaching bolts to cars with a spanner, or more complex tasks like picking up groceries at your local shop.
Describing Tesla's latest creation as having "profound implications for the economy", Musk suggested that the new droid will plug gaps created by labour shortages.
The outspoken Tesla CEO did not announce how much the Tesla Bot would cost but said in his speech that the new machine would not be "super expensive". Said to harness the same computer chips and navigation technology as Tesla's semi-autonomous driving aids in cars like the Model 3, the new robot will come equipped with eight cameras.
The timing of the new Tesla Bot comes just days after a US safety body launched a new probe into Tesla's Autopilot system following a series of crashes involving Tesla cars and parked emergency services vehicles.
According to the National Highway Traffic Safety Administration (NHTSA), at least 11 crashes have occurred when Tesla cars "have encountered first responder scenes and subsequently struck one or more vehicles involved with those scenes" since January 2018.
In these situations, it's understood that when police, fire service or ambulance members have attended another traffic accident, they've had their vehicles struck by a Tesla operating on Autopilot that has failed to recognise the scene ahead.
The new probe could prove significant for Tesla if the NHTSA finds fault with the semi-autonomous cruise control system. The US safety body has the power to not only demand a recall but to introduce new limits that could govern when and where Autopilot is legally able to operate.
Tesla announcing its plans for branching out into robotics follows Honda's decades of developing assistance robots and Hyundai Motor Group's recent acquisition of US-based robot-maker Boston Dynamics in a deal reportedly worth more than $1.1 billion (£800 million).
Will Tesla really build a humanoid robot? Have your say in the comments...