Tesla hits back at German regulators who say 'Autopilot' is misleading
A new survey by Tesla found 98 per cent owners in Germany know the functions and limitations of the car's Autopilot function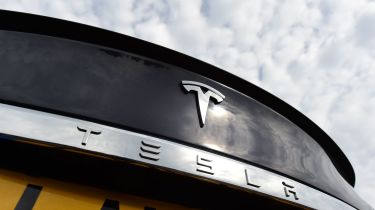 Tesla has hit back at claims from German regulators that the term 'Autopilot' is confusing for customers by reporting that 98 per cent of owners surveyed understood the functions and limitations of the semi-autonomous driver assist system.
In October, Tesla was ordered by the German government to refrain from using the term Autopilot, on the grounds that it may suggest to drivers that they do not need to pay attention on the road. The Dutch Government has since considered issuing a similar ban.
In a response to the ban, Tesla used a third party company to survey owners of its cars in Germany to understand how they perceive Autopilot to work. They found that 98 per cent of those surveyed "understand that when using Autopilot, the driver is expected to maintain control of the vehicle at all times."
Californian EV manufacturer recently announced that every new model will come fitted with the hardware for "full self-driving capability."
• Tesla cars now have 'level 5' autonomy built in
Speaking to Reuters about the ban, German transport minister Alexander Dobrindt said that his office had told Tesla "to no longer use the misleading term for the driver assistance system of the car".
The German Federal Motor Transport Authority (KBA) also wrote to owners of Tesla cars warning them of the potentially 'misleading' system.
According to the German newspaper Bild am Sonntag, the KBA letter to Tesla said: "In order to prevent misunderstanding and incorrect customers' expectations, we demand that the misleading term Autopilot is no longer used in advertising the system."
• Driverless cars: everything you need to know
Tesla has responded to the order by saying that the term Autopilot has been used in the aviation industry for years and when used properly it can 'reduce driver workload' and 'adds a layer of safety'.
The term 'Autopilot' also caused controversy in China earlier this year after a Tesla owner who crashed the car while in Autopilot mode accused Tesla's sales staff in Beijing of promoting the car as "self-driving". Tesla's advertising in China was said to contain references to 'self-driving' technology, confusing owners and potential customers.
Do you think the term 'autopilot' is misleading when applied to Tesla self-driving car tech? Let us know in the comments...