Elon Musk says Tesla is a victim of "extensive" sabotage
Leaked email accuses Tesla worker of exporting "highly sensitive Tesla data", as Musk suggests wider conspiracy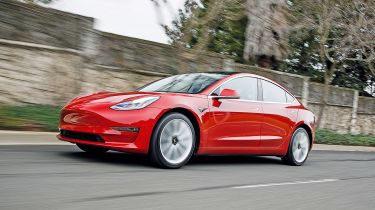 Tesla chief executive Elon Musk has accused a company worker of carrying out "extensive and damaging sabotage" to the company's operations.
In a leaked email, Musk says a member of staff made "direct code changes to the Tesla Manufacturing Operating System" under false usernames. The staff member also exported "large amounts of highly sensitive Tesla data to unknown third parties."
• Best electric cars to buy now
The employee in question has been caught and interrogated. According to the leaked email, his motivation was "that he wanted a promotion that he did not receive."
Musk warns, however, that he suspects "there may be considerably more to this situation than meets the eye", stating that there is a "long list of organisations that want Tesla to die". Among the subjects in a potentially wider conspiracy, Musk lists Wall Street short sellers (who have bet on Tesla's demise on the stock market), oil and gas companies and the "multitude of big gas/diesel car company competitors."
While he concedes such instances of sabotage are often motivated by "something simple like wanting to get back at someone within the company or at the company as a whole", Musk urges the staff to whom he sent the email to "be extremely vigilant."
The leaked email was followed by a further email from Musk, detailing a small fire on the Tesla production line described as a "strange incident that was hard to explain". Musk said the fire could just be a "random event", but quoted businessman and engineer Andrew Grove's famous line that "only the paranoid survive".
Tesla job cuts announced by Musk
This alleged act of sabotage follows the news that Tesla is to let go approximately nine per cent of its workforce, after Musk said it needs to "reduce costs and become profitable".
Musk said jobs would be lost from Tesla's "salaried population", but promised "no production associates" will be let go. In an email released by Musk on Twitter, he said the cuts will "not affect our ability to meet Model 3 production targets in the coming months."
Blaming "some duplication of roles and job functions" that have emerged as the company has expanded, Musk said Tesla would be "evaluating the criticality" of each position, "assessing the specific skills and abilities of each individual in the company". Tesla will, however, continue to take on new staff, as a "significant need for additional production personnel" remains within the company.
Tesla has been dogged with delays surrounding delivery of its all-electric BMW 3 Series-rivalling Model 3 saloon, but continues to push ahead with future products such as the Tesla Semi truck, the new Roadster and an EV alternative the Volkswagen Golf, which Musk alluded to at the company's recent shareholder meeting.
Musk's statement addressed the fact that Tesla "has never made a profit in the almost 15 years" since the company was founded, but highlighted that, along with Ford, it is the only US car company to never have been declared bankrupt.
The company would, he continued, "never achieve" its mission to "accelerate the transition to sustainable, clean energy" unless Tesla is able to "eventually demonstrate that we can be sustainably profitable".
Partnership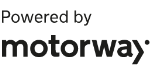 Need to sell your car?
Find your best offer from over 5,000+ dealers. It's that easy.
Affected staff will be informed this week of their job losses, with Musk promising they would receive "significant salary and stock vesting" linked to their length of service. The company will also not renew its contract with US hardware chain Home Depot, which currently sells the company's solar panels and home energy systems, though "the majority" of Tesla staff currently placed in Home Depot stores will move over to Tesla retail positions.
Musk thanked departing staff for their service, saying the company was "making this hard decision now so that we never have to do this again"; he also promised Tesla would "continue to flatten" its management structure.
What do you think the future holds for Tesla? Let us know in the comments...