Tesla Semi truck: video clip of prototype being tested
Base versions of the Tesla truck will enter production in 2019, with a price tag of £113,000 and a range of 300 miles
The all-electric Tesla Semi truck has been spotted on the move in broad daylight; our first look at the new truck in action after its big reveal event at the end of last year. 
Tesla engineers are assessing prototypes ahead of the firm's first commercial vehicle entering production next year, and a brief clip on YouTube has given us a glimpse of a Semi test mule.
• Tesla reveals next-generation Roadster
An eagle-eyed bystander managed to snap a quick seven-second clip of a matte black protoype driving past a UPS depot (below). The Semi is going about its business quite swiftly as it whirls past the person who filmed it.
Tesla has touted an 'expected' base price for the truck of $150,000 (roughly £113,000), which will be capable of 300 miles on a single charge. Tesla chief exec elon Musk has since claimed it will have "a range which is way beyond what most people in the industry think is possible".
A $20,000 (£15,000) deposit is required from customers wishing to reserve the Tesla Semi, which the Californian EV manufacturer officially unveiled alongside the new Tesla Roadster in November. As well as the standard version, a 500-mile range Semi is also available to purchase for an estimated $180,000 (£135,000), while a Founders Series Semi can be reserved for $200,000 (£150,000).
Tesla's Semi truck will tow as much as a conventional diesel-powered truck, but with performance more akin to the latest electric sports cars. 
Tesla Semi truck: performance and specifications
CEO Elon Musk said in a press conference on 16 November 2017 that the electric truck will do 0-60mph in five seconds – even with a trailer attached. That figure rises to 20 seconds when towing a gross weight of 36,000kg (36 tonnes). Going up a five per cent gradient – where a normal diesel truck can do a maximum of 45mph – the Tesla Semi claims to be capable of 65mph with maximum gross weight attached. The maximum speed of an HGV in the UK is an electronically governed 56mph.
With the Tesla Semi's maximum towing weight and a constant 60mph, the firm is boasting a range of 500 miles on a single charge. It also gets an impressive drag coefficient of just 0.36cd, making it more aerodynamically efficient than the Bugatti Chiron hypercar (0.38) and a conventional diesel lorry (0.65-0.70). This is thanks to a "bullet-shaped" nose, automatically adjustable side flaps that can match the trailer behind, and a completely flat floor underneath.
Tesla Semi truck: range, motors and charging
Tesla claims the Semi can charge from empty to 400 miles in 30 minutes, which is the legal required break time in the US for truckers to take. This is thanks to Tesla's new 'megachargers', which are solar powered rather than taking their supply from the electric grid. This results in guaranteed electric charge rates that don't fluctuate.
Four independent motors power each wheel along with independent suspension for a smoother ride. The driving position is in the centre of the cabin, unlike traditional HGVs, with two screens on either side of the steering wheel for further safety monitoring. The Tesla Semi – like most EVs – has no gears, while the bonnet at the front hides some extra storage space.
Partnership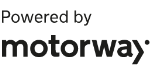 Need to sell your car?
Find your best offer from over 5,000+ dealers. It's that easy.
In terms of safety, the Semi truck features automatic emergency braking, collision warning and lane keep assistance. The central driving position and aerodynamic body means the truck has a low centre of gravity. As a result, Tesla says the familiar jack-knifing scenario is "impossible". Further safety kit includes individual electric motors stored beneath each wheel, which can distribute torque as necessary in a dangerous situation.
Musk claims the drivetrain has a life cycle of one million miles, due to the reliable nature of the four separate drivetrains beneath the skin. If two of the four motors stop working, the Semi can drive on the remaining two, and still out-perform normal diesel trucks.
The brakes act as generators, recovering kinetic energy during deceleration and storing it in the batteries for later use. This, Tesla claims, means the brakes will never need to be replaced, reducing the lifetime running costs for companies and their drivers. The windows are made of thicker glass than most trucks and can reportedly survive "nuclear explosions".
Tesla Semi truck: prices and running costs
Tesla says you'll be able to run a Semi for around $1.21 (£0.91) per mile, while a diesel lorry costs around $1.51 (£1.14) per mile. In a convoy scenario, the Tesla's superior aerodynamic efficiency lowers those costs to around $0.80 (£0.60) – making it twice as economical as standard trucks and more efficient than freight trains.
Production is expected to begin in 2019 and orders are being taken now at the £113,000 entry-level price point. A smaller "pick-up" version of the Tesla Semi was also unveiled, which Musk insists customers should be able to drive with a regular driving licence.
What do you make of the Tesla Semi Truck? Let us know below!