Tesla confirms Model 3 owners won't get free Supercharging
CEO Elon Musk announces that free use of Tesla's Supercharger network won't come as standard with the Model 3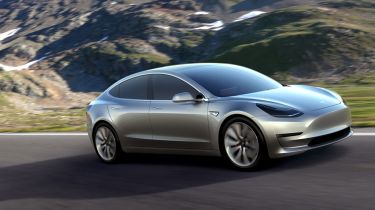 The baby of Tesla's range, the Model 3, is set to go on sale in the UK next year, and the company has already taken nearly 400,000 pre-orders for the electric saloon. However, one of the biggest perks of buying the Model 3's bigger brothers – unlimited, free use of Tesla's high-power Supercharger network – won't be included as standard in the base price of the Model 3.
Tesla CEO Elon Musk dropped the bombshell at the company's annual Shareholder Meeting.
"Obviously that [supercharging] has, fundamentally, a cost." Musk said. "…the obvious thing to do is decouple that from the cost of the Model 3. So it will still be very cheap — and far cheaper than gasoline — to drive long-distance with the Model 3, but it will not be free long distance for life unless you've purchased that package."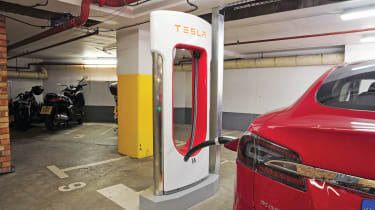 It seems that owners will need to make a separate purchase to allow access to the Supercharger network – though whether this will be a subscription service or a one-time payment is yet unclear.
• New Tesla Model 3: price, specs, pictures and 2017 UK release date
The announcement came as a surprise, especially after the initial launch of the Model 3 where Musk announced that the car would come with the supercharging system 'as standard' – though it seems that he was merely referring to the physical capability to use the Supercharger network.
However, as long as the price is reasonable, it's hard to imagine many owners refusing to pay for use of Tesla's Supercharger network. The high-powered chargers are able to provide an 80 per cent battery charge for the larger Model S in around 30 minutes, while a standard plug socket could take over a day to do the same.
Would paying to charge put you off a Tesla Model 3? Let us know in the comments below...