What is third-party car insurance?
Our straightforward guide to third-party car insurance has everything you need to know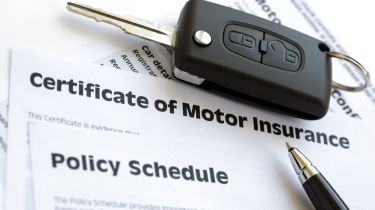 If a car or motor vehicle is driven on the road, or even if you are responsible for a vehicle that's parked on the road without being driven, there's a legal requirement that it must be insured.
It's usually down to the driver or registered keeper of the vehicle to make sure the minimum level of insurance is in place, and that basic level of cover is widely referred to as third-party insurance.
As long as you have third-party insurance, you are protected from the cost of repairs for damage caused to other vehicles, property, or indeed people, through an accident that was your fault. The company that takes you on as a risk by selling you insurance will be responsible for paying out any claims as long as your cover is still valid. 
Contracts – or insurance policies - typically run for twelve months, but this isn't necessarily the case. Many car insurance policies are paid for via monthly terms or instalments, so although you may have an annual policy, missed monthly payments can make your insurance contract null and void.
The only vehicles that don't require insurance are those that are recorded officially as being kept off the road, which you can do by making a Statutory Off Road Notice (SORN) via the Driver and Vehicle Licensing Agency (DVLA) website.
Why is it called third-party insurance?
Many drivers choose to upgrade from basic third party cover, but the law insists only that you have sufficient insurance to cover the costs of any damage or injury that your vehicle may cause, directly or indirectly, to other people and their property.
The name for this type of cover is legalistic, but is based on the terms typically used when a contract is agreed between an individual and an insurance company. You as the driver who buys insurance is the first party, the company taking the risk and selling you the cover is the second party, and the person potentially making claims for damages against you should the worst happen is the nominal 'third party' under the terms of the contract between the first and second parties.
What are the other types of insurance?
While third party cover fulfils the legal requirement to protect those to whom you may cause harm or damage, many drivers like to upgrade their cover to provide themselves some financial protection. There are two other main types of car insurance.
Third-party, fire and theft: This type of insurance is designed to provide additional cover for the cost of replacing your own car if it is stolen and not recovered, if it catches fire and is damaged or destroyed, or if it is damaged during a break-in.
Comprehensive cover: Often referred to as 'fully-comp', this level of insurance covers the cost of repairing damage to yourself and your car, but includes third-party, fire and theft cover too.
What does third-party cover include and exclude?
Having a third-party insurance policy is the most basic form of cover, and as such it protects you principally from claims from another driver in an accident that was judged to be your fault. These claims may include the cost of repairs to the other driver's car, but may also include personal injury claims from the other driver and his or her passengers.  
Third party claims could also arrive from other people, such as unfortunate pedestrians or cyclists, property owners of a knocked-down wall, or even a bus company if you write off a bus-shelter – the options are frankly endless. Even the passengers in your own car can be third-party claimants if they choose to seek damages from you after an accident, but your insurance company will deal with all the claims and take care of payments.
Partnership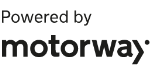 Need to sell your car?
Find your best offer from over 5,000+ dealers. It's that easy.
What third-party cover does not protect you from is personal loss or damage. So you won't be able to claim for any repairs to your own car under the terms of your third-party policy.
What if the accident wasn't your fault?
If your car is damaged in an accident caused by another driver or person, then by law they too should have a minimum level of third-party insurance. This means any repair costs or other reasonable damages will be paid for by the other driver's insurance company. All you need do is notify your own insurer that an accident has taken place, but they will be otherwise uninvolved.
Why choose a third-party policy?
It's generally considered that third-party insurance must be the cheapest option, because it commits insurance companies to lower potential pay-outs in the event of an accident. However the reality is a little more confused because insurance adjusters base quotes on reams of data and statistics that show that drivers who take out third-party insurance policies tend to be involved in more accidents.
Young and inexperienced drivers are already more accident prone, so in their case the basic third-party cover may be cheapest.
Fortunately, when you're shopping around for insurance you can request quotes simultaneously for all the different levels of cover, and compare for yourself which one is cheapest before you buy.
We would never recommend choosing a third-party policy unless you own a car that's not worth much. If you have to stump up cash for repairs even seemingly expensive comprehensive cover payments can look like money well spent, with the benefit of hindsight after an accident.
Also, even when you're convinced an accident wasn't your fault, the other driver's insurance company might hold you partially to blame, and only pay out a proportion of your claim for damages.
Now read about the most economical cars on sale now...