What is Euro NCAP? 2023 safety updates, star ratings and crash test scores explained
Euro NCAP is the independent body behind new car crash safety scores - here's everything you need to know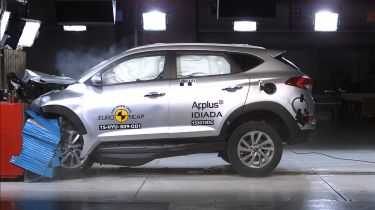 While we all might occasionally roll our eyes at seemingly over-the-top 'health and safety' measures, there is no doubt that protecting people with proper equipment and technology saves lives. 
The same is true for the Euro NCAP. Since 1997 the organisation has been independently rating the crash protection offered by most of the cars on sale, and its tests have resulted in improved standards across the board.
But as technology has moved on, so have the NCAP tests requirements. Some are now saying they've gone too far as the technology needed to get the full five stars is growing ever more complex and expensive. 
It's not just the car makers who are grumbling. Responses from the Auto Express Driver Power surveys show drivers are annoyed by features which constantly bleep, unexpectedly apply the brakes or tug the steering back into a lane. 
Yet NCAP is introducing even stricter rules. The latest 2023 updates demand sensors which will call the police if drivers have mistakenly left their kids in the car. There's also a requirement that the windows and doors can still be opened if the car is submerged in water. The 2023 upgrades also include more rigorous testing to new Active Safety scenarios, measuring system responses to the most challenging car-to-motorcycle, car-to-car crossing and car-to-car head-on collision dangers.
By 2026 the tests will have evolved again with sensors needed to detect fires and assess the driver's vital signs, automatically alerting emergency services if they sense a problem. 
The next stage will need in-car cameras to monitor the driver's face for tiredness or distraction, while Autonomous Emergency Braking systems (AEB) will need to detect motorcycles. 
This news has already met with resistance. Has NCAP finally hit a wall? We asked the organisation's own top expert, Technical Director Richard Schram, to explain how decisions to toughen up the tests are made.
What do car makers think of the evolving Euro NCAP standards?
Dacia is a budget brand that's popular with consumers and with products that attract very positive reviews – including from our own testers here at Auto Express. Luke Broad, Dacia UK Brand Director, told us: "We know that our cars are safe. They meet or exceed all of the necessary requirements and will continue to develop as technology improves, with features you would not expect to see at the price level. But adding safety technology adds cost, and there is a balance to be made. It's up to the customer to decide if they want to pay extra for these features."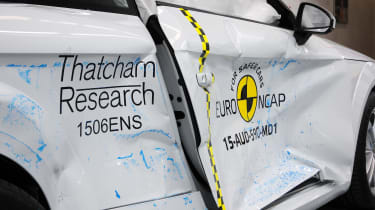 We also asked new-to-the-UK Chinese electric car brand NIO for its thoughts on the latest Euro NCAP standards. NIO UK managing director Matt Galvin told us: "Safety is a priority in NIO's design. The ES8 scored five stars in 2021, with the ET7 matching this result a year later. Now, NIO is the first to achieve the maximum five-star safety ratings in the latest 2023 Euro NCAP tests with ET5 and EL7. We will never stop trying to improve safety for the benefit of our users, pedestrians and all others on the road."
How to read the Euro NCAP stars
The current Euro NCAP safety regime includes a dual rating, with some cars tested both with and without various high-tech safety features. This means some cars may get five stars if they are configured with autonomous emergency braking, for example, but drop to four stars for the second rating if this feature is not standard.
Partnership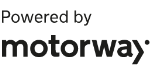 Need to sell your car?
Find your best offer from over 5,000+ dealers. It's that easy.
To get a second optional star rating on a car, manufacturers just have to confirm that they expect the extra safety technology (defined as a 'safety pack') to be fitted on at least 25 per cent of models sold. 
The last set of test changes was announced in May 2020, with the most significant change being a new moving, deformable barrier test to assess whether larger, heavier cars such as big EVs put occupants of smaller vehicles at significant risk – an idea known as 'compatibility'.
At the same time as the compatibility test being rolled out, more advanced assessments of autonomous emergency braking systems were introduced, while a new £600,000 crash-test dummy called THOR (Test device for Human Occupant Restraint) is now being used in Euro NCAP tests for the first time in order to better represent how human bodies behave in collisions – an idea known as 'biofidelity'.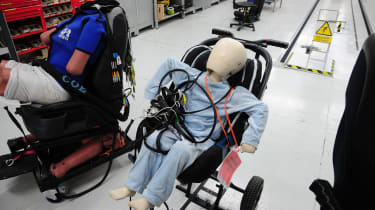 With manufacturers employing more active safety tech in their cars, Euro NCAP has also introduced a new set of safety tests that assess how well systems such as adaptive cruise control and lane-keep guidance work.
The three areas assessed
| | |
| --- | --- |
| Vehicle assistance | How effectively the systems work during normal operation. |
| Driver engagement | How accurately systems are marketed; how well the car monitors if the driver is paying attention (EG hands on the steering wheel); how intuitive systems are; and how clear it is if the system is active or inactive. |
| Safety back-up | How well the systems perform if in an emergency, such as if the driver losing consciousness, if the system fails, or if a collision is about to occur. |
Euro NCAP tests - general overview
Euro NCAP provides crash safety scores as a percentage rating so you can compare the results between different makes and models that have taken the same tests. Ratings are awarded in each of the following four categories: 
1. Adult Occupant Protection
The Adult Occupant Protection rating is based on crash scenarios that simulate frontal impact (off-set and 'head-on'), crashing side-on into a moving object, and hitting a fixed object like a lamp post or telegraph pole. Whiplash protection and the effectiveness of Autonomous Braking Systems are also factored-in.
2.  Child Occupant Protection
This score is based on three factors, namely the protection provided by child restraint systems in front and side impacts, the ability to accommodate restraints of different sizes and design, and provisions within the vehicle that facilitate safe use of child seats. (E.g ISOFIX child seat anchorages, airbag deactivation systems and clear labelling of such features) 
3. Pedestrian Protection
Euro NCAP determines the safety of new cars from a pedestrian's point of view by assessing the risk of injuries to head, pelvis and legs from various front-end structures including the bonnet and windscreen, bonnet edge and bumper. More points are awarded if Autonomous Emergency Braking systems mitigate the injury.
4. Safety Assist
This score is compiled from the driver assistance technologies that Euro NCAP has determined as offering the greatest safety. It monitors the inclusion of everything from seatbelt reminders to more advanced systems like Electronic Stability Control, Speed limiters and warnings, Lane Keep Assistance and Autonomous Emergency Braking.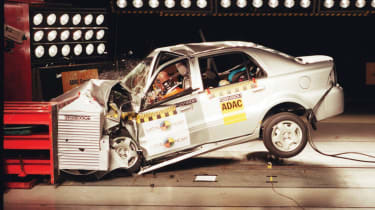 How to compare the Euro NCAP test scores
Just as cars are evolving the Euro NCAP crash tests are regularly updated to keep pace and give the most useful results to consumers. This can create some problems when comparing cars tested under different Euro NCAP regimes. 
Euro NCAP crash test scores remain valid for six years from the year the car was rated. After that, the organisation says the testing system will have moved on to such an extent that "its assessment is largely irrelevant in comparison with cars tested more recently."
However during the six year period a rating remains valid, the test body says it does perform reviews to ensure their continued validity. Manufacturers must confirm each year that the same level of safety tech is fitted, and also submit details of any model facelift changes that might affect their ratings.
As results are currently configured, you can look at the overall star rating for a swift comparison between models, but also make a more detailed comparison of percentage scores in each of the four main test categories. The Euro NCAP website also provides detailed breakdowns of how those category results were determined and videos of the crash tests themselves.
The official Euro NCAP star rating 'verdicts'
| | |
| --- | --- |
| 5 stars | Overall excellent performance in crash protection. Well equipped with robust crash avoidance technology |
| 4 stars | Overall good performance in crash protection; additional crash avoidance technology may be present |
| 3 stars | Average to good occupant protection but lacking crash avoidance technology |
| 2 stars | Nominal crash protection but lacking crash avoidance technology. |
| 1 stars | Marginal crash protection. |
| 0 stars | Meeting type approval standards so can legally be sold, but lacking critical modern safety tech. |
Euro NCAP: history
| | |
| --- | --- |
| 1997 | First results released. Before this, all you had was crash into a wall head on with no need for a dummy. |
| 2001 | Pole impact test introduced. |
| 2001 | Seat belt reminder assessment brought in and Renault Laguna becomes the first five-star car in Adult Occupant Protection. |
| 2003 | Euro NCAP launches Child Protection Rating. |
| 2007 | First ever Europe-wide ESC fitment survey released. |
| 2008 | Testing pick-ups begins and Euro NCAP releases results of first whiplash protection tests. |
| 2009 | New overall star rating including Safety Assist introduced. |
| 2011 | Euro NCAP begins testing electric vehicles and makes ESC tests mandatory in the star rating. |
| 2014 | AEB included in the rating and safety tests on Heavy Quadricycles begin. |
| 2015 | Euro NCAP introduces new full width frontal test. |
| 2016 | Safety rating expanded by including AEB technology for pedestrians. Dual rating introduced as well as two new child dummy sizes in the crash tests representing a six and a 10 year old child. |
| 2020 | New tests introduced to check heavy cars don't damage lighter ones too much; AEB checks toughened up; new crash-test dummy used; driver monitoring systems assessed. |
Euro NCAP in numbers
| | |
| --- | --- |
| 15000 | Number of lives saved on UK roads thanks to Euro NCAP |
| 629 | Number of models assessed by Euro NCAP since 1997 |
| 4 stars | Volvo S40 became the first four-star car five months after launch of Euro NCAP |
| 9 out of 10 | Cars sold in Europe that have a star rating |
| £600,000 | Cost of new Thor dummy introduced in 2020 - it was 20 years in development |
| 54,000 | Estimated lives saved over the next 20 years with AEB standard on every new car sold in the UK |
Expert insights from Euro NCAP Technical Director, Richard Schram
Q. How does Euro NCAP decide what new criteria should be involved in the tests? 
A. We look at the accident data and evaluate current vehicle performance. In addition, Euro NCAP consults all interested manufacturers and suppliers to see what is technologically feasible.
Q. Why was it decided to insist on Child Detection Systems and the underwater door functionality? Are these significant problems globally?
A. Decisions are made on the technology available and accident data. In these specific cases, the number of incidents is not many, but they can be avoided with existing technology. 
Q. Consumers seem to dislike features such as lane keep assist and speed limit warnings. Have you had any push back against these?
A. We do acknowledge that, unfortunately, consumers can be annoyed by the warnings and intervention of some systems. Therefore, Euro NCAP will focus on the performance and consumer acceptance for the next rating updates in 2026. 
Q. Is NCAP's expectation that all car makers will still strive to achieve 5-stars, or do you expect manufacturers and consumers will accept lower ratings?
A. The new 2026 ratings will ensure it's not only the high-end car makers achieving 5 stars. Some OEMs (car makers), like Dacia, might go for lower ratings to make more profits. We were extremely disappointed that Renault decided to de-spec basic safety equipment like the curtain airbag to increase profitability. OEMs that are not striving for 5 stars will still need to go beyond the regulatory requirements to stay away from 0 stars. Then, ultimately, it's the consumer that decides what to buy. 
Now check out our round-up of the safest cars on sale today...