Toyota planning radical Caterham rival
Japanese giant will bring a stripped-back, three-seater Caterham Seven rival to the Tokyo show in October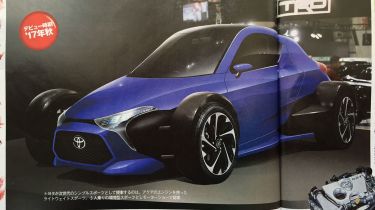 Toyota is planning a shocking surprise for the Tokyo motor show in October, in the form of a radical three-seat, open-wheel sports car concept inspired by the Lotus/Caterham 7. What's more, our source has revealed that if it gets the thumbs-up from the press and public, the world's biggest car-maker will seriously consider building it. Alongside the GT 86, it continues Toyota's attempts to stimulate Japan's youth into becoming the next generation of car buyers. "Such cars must grab kids' imaginations and hopefully give them an interest in owning and driving cars in the future," said our insider. It will incorporate a narrow front-end, exposed suspension arms and a staggered seat layout with a central driver's seat. On the move, the front-engined, rear-drive sports coupe promises driving thrills like no Toyota before it.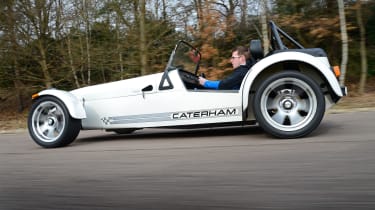 Rumoured to boast an overall length of 3700mm, a 1730mm width and a kerb weight of just 700kg thanks to extensive use of carbon-fibre, the three-seater will be powered by a 1.5-litre four-cylinder hybrid unit generating around 75kW through a CVT gearbox. Toyota is believed to be targeting fuel consumption over 140mpg. Despite its size, engine specs and power-to-weight ratio, our source says Toyota sees its three-seater as a direct competitor for Mazda's new MX-5 and the Honda S660. If it's approved for production, Toyota's radical new open-wheel sports car should make its showroom-ready debut within two years of the concept's world premiere, meaning an appearnace at the 2017 Frankfurt show. Global sales – at a starting price of under £18,000 – should commence in 2018.
Now read our review of the Honda S660, a new sports car for the Japanese market.