Honda S660 review
Rear-wheel drive, mid-engined and cheap as chips, the Honda S660 has a lot going for it and may come to the UK
Find your Honda S660
Offers from our trusted partners on this car and its predecessors...
Or are you looking to sell your car?
Advertisement
What's not to like about a small, sporty and affordable mid-engined Honda? The S660 proves that Honda is creeping back to its best and shows performance cars can come in all shapes and sizes. If Honda decides to fit it with a more powerful engine and export it to Europe, as we sincerely hope it does, then the MX-5 could have some serious competition.
Honda is on a mission to inject some sportiness back into its brand. We saw the new NSX and Civic Type R at the recent Geneva show, it's F1 engine supplier comeback is underway and now it's added a third, somewhat smaller, performance car to its range. First shown in concept form at the 2013 Tokyo show, the S660 is a spiritual successor to the Beat, sold here in the early nineties.  Like the Beat it features a mid-engined layout, with a 660cc, three-cylinder turbocharged engine to meet tax laws in its home market of Japan, but there's a twist. An inside source told us that the company is also currently working on an export version, that's earmarked for the UK, with a more powerful 1.0 litre turbo, rumoured to pump out more than 127bhp. Now that would give the new Mazda MX-5 a real run for its money…
 As we arrived at Sodegaura Forest Raceway, 90 minutes southwest of Tokyo, three S660s sat in the paddock looking almost identical to the 2013 concept car that spawned them - a rare treat these days. The S660 is the result of an in-house contest that began four years ago where over 400 young engineers submitted ideas for new vehicles to company bosses, and the S660 design came out on top.
Honda has developed a one-off mid-engine, rear-wheel drive chassis just for the S660 constructed out of an aluminium and steel sub-frame that's stiffer than the old S2000. The Japan-spec S660 might be fitted with an uninspiring 63bhp engine, but we're told this chassis could take more than twice that power. You can feel the rigidity, too, in high-speed corners or under full braking.
Tipping the scales at just 830kg, the S660 employs the same three-cylinder, 660cc turbocharged engine found in the popular N-Box kei-car. However, to improve throttle response, engineers have revised the turbo geometry to produce quicker off the mark acceleration and stronger mid-range torque. To lift the overall performance of the engine, the redline is raised from 7,000rpm to 7,700rpm, while a deeper oil pan helps to cope with the higher G-forces during cornering and braking. The turbo spools up at around 2,500rpm and delivers a healthy dose of torque right up to the redline. It's between 5,000 and 7,700 rpm that the engine really comes to life, though, letting out a high-pitched metallic raspy roar that betrays the engine's tiny capacity.
Following in the footsteps of the S2000's legendary gearbox and shifter, the S660 incorporates a notchy transmission with delightfully short throws and just the right amount of synchro in all gears. It has well-positioned pedals, a light clutch and the gear ratios are superbly matched to the engine.
 We realize that there is not a lot of power on tap, but even when pushed into a corner at 60mph, the rear end just does not budge. Honda's 'Agile Handling Assist' system regulates brake pressure to the inside front wheel to enhance cornering, and to complete the package, specially developed 15-inch Yokohama Advan Neova tyres provide traction levels previously unheard of in kei-car handling.  
Partnership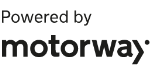 Need to sell your car?
Find your best offer from over 5,000+ dealers. It's that easy.
The downside of all that grips, and the fact that the traction control can't be switched off, is there's no oversteer to play around with. But there's no understeer either, just solid, dependable handling. There's just enough weight in the steering, sufficient feedback and a crisp turn-in. And yes, even a six foot two inch journalist can sit fully inside the cockpit and change gears without smashing his knees on the steering wheel. Only just, mind you.
 Inside, the cabin is tight, but comfortable. The extra-small 350mm diameter steering wheel fits nicely in the palms and the stick shift is exactly where it should be. Seats sit low in the frame, trim levels and interior materials are plasticky yet passable, and the large centrally-located tachometer sets the tone, while the dash-mounted display offers drivers the option of a game-like G-meter that gives cornering and braking Gs in real time. Perhaps our only question marks are the lack of raw power and fiddly soft-top roof, which must be manually folded away and placed in the tiny boot. But other than that, the S660 takes the kei-car genre to new heights. Considering Europe's ever-more-crowded roads, it's a game-changer and one we're praying makes it to the UK with that gutsier 1.0-litre powerplant.