Toyota Yuko hybrid car sharing scheme launched in Europe
Toyota's hybrid car club starts small in just two cities, but 'Yuko' will expand in the coming years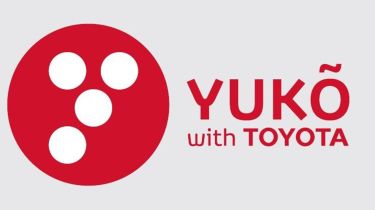 Toyota has launched a new car sharing pilot scheme in two European cities, with its hybrid cars right at the heart of the programme.
Called Yuko, the scheme is underway in Forli, Italy and, a little closer to home, a second pilot programme is currently taking place in Dublin, Ireland.
Every model in the car-sharing club is a hybrid, and presently those who take part in the sharing scheme have access to three different models – Yaris, Auris, and Prius hybrids. Only 22 (15 in Dublin and seven in Forli) cars currently make up the Yuko squad but Toyota will expand the line-up with a fourth choice in the form of the C-HR Hybrid crossover soon.
The company says it's starting small to verify its business model, but has ambitions to expand into more European cities with more vehicles in the near future.
• Everything you need to know about car sharing
Making the scheme affordable is a key part of Toyota's model, and Yuko is aimed squarely at those who own no cars at all. To join the Dublin car club, you'll need to pay a start-up fee of €50 and a standard monthly subscription of €6.
Accessing one of the cars incurs a fee at an hourly rate. The very cheapest option – the Yaris hybrid – is from €8 an hour in Dublin, while a 15-minute extension can be activated for an extra €2. Having the car for an entire day costs €60, and the prices increase incrementally as you go up Toyota's hybrid range. 50km of fuel is bundled in to the deal.
While Yuko is the first hybrid-only car-sharing club in Europe to be backed by a manufacturer, car sharing as an idea is nothing new. BMW's DriveNow scheme is one of the most established in Europe, alongside clubs like Zipcar – a car rental alternative from Avis.
How much would you be willing to pay to be part of a car sharing club? Let us know in the comments.