Toyota GT 86 gets classic Toyota racecar liveries
Toyota has dressed the GT 86 Coupe up in classic track liveries from its motor sport past
The Toyota GT 86 has been well received as a modern-day sports car, with many of its qualities inherited from performance Toyotas of the past.  As a tribute to some of the greatest rally and race cars to come from Toyota over the past 50 years, a fleet of six GT 86 coupes have been transformed with classic livery and retro detailing.
Each of the six cars are individually inspired by a particular classic Toyota race car. These include Ove Andersson's 1970's Celica 1600GT rally car, the 1980's IMSA GTU Celica, the 1990's WRC Celica GT-Four, the Esso Ultron Tiger Supra and two versions of Toyota's original sports car; the 2000GT.
• Fastest Nurburgring lap times
The transformations are not just limited to the bodywork. While vehicle vinyl specialist 'Motor Mode' reproduced key elements of the original liveries for the GT 86, Toyota also fitted new VMaxx springs to bring down the cars' height by 40mm. The new wheels supplied by Rota come in different finishes and a Milltek stainless steel exhaust system completes the look.
The coupes will make their debut at the Goodwood Festival of Speed's Moving Motor Show on 25 June. They will be available for test drives on this day only before being on static display for the remainder of the Goodwood festival.
Scroll down for more information on the classic Toyota racers that provided inspiration for these GT 86 models…
Yatabe Speed Trial Toyota 2000GT
This GT 86 pays tribute to the Tosco (now TRD) tuned yellow and green 2000GT. This grand touring model co-developed with Yamaha proved its speed and reliability in a Speed Trial held at the Yatabe High Speed Testing Course. During the 72-hour event, this 2000GT averaged a speed of 128.76mph, smashing three world records and setting thirteen new international records for speed and endurance.
Production of the 2000GT ran from 1967 to 1970 with 351 units produced of which 337 to be sold as road cars.
Shelby Toyota 2000GT
With encouragement received from its success in domestic motorsport, Toyota decided to demonstrate the abilities of the 2000GT in the North American market. Three cars were handed over to racing legend Carroll Shelby in preparation for entering the production class of the SCCA (Sport Car Association of America) series.
Shelby focussed on the tyres, suspension and a new cylinder head and despite producing less power than its main rival, the Porsche 911, the 2000GT still managed to finish second and third during that 1968 championship.
Ove Andersson's Toyota Celica 16000GT
The Toyota Celica arrived in rallying in 1972 as a result of Toyota striking a deal with Swedish rally driver, Ove Andersson. Toyota had been looking for a way to enter the World Rally Championship and recruited Ove Andersson who prepared and piloted the Celica for the Daily Mirror RAC Rally.  The collaboration drove the coupe to a finishing position of ninth overall and sparked the development of Toyota Team Europe.  These early Team Toyota Andersson rally Celica's represent the only cars in Toyota's rallying history to not wear the white base colour for their livery.
IMSA GTU class Toyota Celica
A key moment in Toyota's worldwide motorsport activities was in 1979 with the establishment of the Toyota Racing Developments (TRD) base in North America. However, despite being given full development opportunities, TRD USA had very little success in the years to follow.
Partnership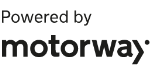 Need to sell your car?
Find your best offer from over 5,000+ dealers. It's that easy.
For the 1983 season, TRD USA embarked an alliance with Dan Guerney's All-American-Racing (AAR) team. As a result, the IMS GTU Celica was given a successful new lease of life achieving seven pole positions, three fastest laps and two outright wins that year. The success continued in the subsequent years, with four event wins in the 1984 championship and a second place finish overall in 1985.
Castrol Toyota Celica GT-Four WRC
With major sponsorship from Castrol, this high-tech ST205 GT-Four was built with anti-lag ECU programming to improve turbo performance. Even despite the early teething issues within the fuelling system, the Celica's debut in 1994 still managed to set a blistering pace just nine seconds behind the first-place car. In 1995, Toyota's WRC campaign managed to compete in seven rallies with seven podium finishes and thirteen fastest stage times by Juha Kankunnen.
Esso Ultron Tiger Toyota Supra
The Toyota Supra began a long campaign in the All-Japan Grand Touring Car Championship (JGTC) in 1995. This GT500 Supra was so successful that the car continued to be used right through to 2006, four years after the road version had ceased production. This particular graphic was introduced when Esso came on board with Team Le Mans, taking the Running Tiger trademark to promote the company's synthetic oil range.
Find out more about the cars of the 2015 Goodwood Festival of Speed...