Toyota Land Cruiser Utility Commercial review
If you want an off-road commercial vehicle and only need two seats, then the Land Cruiser Utility is a great alternative to a pick-up truck
If you work on a farm or in areas off the beaten path, then the Toyota Land Cruiser Utility Commercial is an intriguing alternative to a pick-up truck. As the name suggests it's based on Toyota's legendary Land Cruiser 4x4, but instead of the current SUV's plush, Lexus-like interior, the Utility (which is also offered as the entry point to the 5-seat SUV range) is stripped of most luxuries, and this Commercial version loses most of its seats, too. It comes with just two of them up front, while behind those is a steel mesh bulkhead and a large, flat load area where the back seats would be.
You can get the Utility in both short and long-wheelbase guises, with the former featuring just a side-hinged tailgate to access the load area, while the latter also has side doors so you can get to the farthest reaches of the cargo space. Other obvious variations for the commercial version from the SUV are the 17-inch steel wheels, body-coloured rear side windows (most obvious on white or silver cars) and a lack of chrome trim on the grille, or anywhere else for that matter. It gives the Land Cruiser Utility a functional look that only adds to its appeal.
Under the bonnet is the same 2.8-litre four-cylinder diesel as you'll find in the Land Cruiser SUV. It makes 177bhp at 3,400rpm and 420Nm of torque from 1,400rpm. It's only offered with a six-speed manual gearbox and, of course, the obligatory four-wheel drive system with its suite of off-road extras, such as hill descent control, hill start assist and an active traction control system that distributes power where it's needed.
As mentioned, the cabin is fairly utilitarian, because there are velour cloth seats and plenty of hard plastics in place of the Land Cruiser SUV's plush wood and leather trim. However, that only adds to the Utility's rugged appeal, and it means it feels suitably robust and unlikely to break.
Due to its unique nature, there aren't any real rivals to the Land Cruiser Utility Commercial. The only other SUV-based commercial vehicle on sale at the moment is the Mitsubishi Outlander Commercial, which is smaller, but does have the option of a low-emissions plug-in hybrid PHEV version.
Other than that, you're looking at pick-up trucks such as the Toyota Hilux, Mitsubishi L200 and Nissan Navara. These have the plus and minus points. First, you'd need to add a lockable cover or truck top to a pickup for around £1,000 to have similar storage to the Land Cruiser Commercial. Even then it wouldn't be sealed against the elements as well as the Toyota's cargo space. But then pick-ups are able to carry five people and a tonne of payload, where the Land Cruiser is limited to two seats and a payload ranging from 488-756kg.
Prices for the Toyota Land Cruiser Utility Commercial are around £28,000 for the SWB and £29,000 for the LWB, both excluding VAT, which is about what you'd pay for a mid-spec Toyota Hilux.
MPG, CO2 and Running Costs
With a list price starting from around £28,000 excluding VAT, the Toyota Land Cruiser Utility Commercial is positioned at a similar price point to a mid-spec double cab pick-up truck. There's just one trim level offered, but you do get the choice of short or long wheelbase variants, with the latter costing around £1,000 extra.
Partnership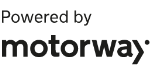 Need to sell your car?
Find your best offer from over 5,000+ dealers. It's that easy.
Standard kit is reasonable, and you get all the essentials, such as air conditioning (dual-zone in the LWB version), a multifunction steering wheel, a six-speaker stereo with Bluetooth and USB connections (but no DAB radio), 12v charging sockets and cruise control. Metallic paint is about the only option that can be added to either version.
Toyota quotes fuel economy of 37.6mpg for both versions of the Land Cruiser Commercial Utility, so you'll be doing well to get 30mpg in everyday driving. There's an 87-litre fuel tank, so you could travel up to 600 miles between fills.
Emissions are 179g/km for the SWB and 187g/km for the LWB version, although road tax is the same for both versions, at £265.
Load Space and Practicality
SUV-based commercial vehicles demand some compromises, because they are offering carrying capacity and off-road ability in one package. The Land Cruiser Utility Commercial is better than others, thanks to the fact the standard Land Cruiser is a pretty big car in the first place.
Like any other commercial SUV, the Land Cruiser Utility Commercial is stripped of its back seats, seatbelts and other luxuries, and the rear windows are blacked out, while a large, flat board that's trimmed in rubberised plastic is fitted to the entire length of the new load area. In the Land Cruiser, this is at the level of the boot floor and stretches all the way forward to a steel bulkhead that divides the load area from the cabin.
The bottom half of the bulkhead is solid steel and there's a steel mesh above it, so you can still see out of the rear window when driving. The mesh section is split in two, and the passenger side is hinged so you can open it to load longer items through to the cabin - this will be more useful in the SWB model, although it's handy to have in the LWB model. This mesh door is held in place magnetically and is easy to use, but not flimsy enough to pop open when on the move.
The SWB version of the Land Cruiser only has a side-hinged back door to access the load area, although all Land Cruiser Commercials also get tailgate glass that opens separately. This is top-hinged and helps with access if you're parked in a tight space. As the SWB has a shorter wheelbase, the lack of side doors doesn't really have an effect because you don't have to reach as far into the cargo area to grab items. There's 1,574 litres of space in the back of the SWB model, while the high floor - courtesy of the tall suspension - means loading heavy items could be tricky, although it'll be no tougher than loading a pick-up. The side-hinged door is marginally more helpful than a pick-up's tailgate, although a top-hinged hatchback rear door would be even better.
Go for the LWB version, and you get the five-door body that makes the Land Cruiser SUV so practical. The side doors help to access the very furthest parts of the load area from the back door, but they only open wide enough for you to load items such as toolboxes or small crates - you're not going to get the same kind of access that the sliding doors of a small van afford, for example.
There's a bit of extra storage where the now-redundant rear footwells are, and the Land Cruiser Utility's load area will be completely protected from the elements and climate controlled, unlike that of a pick-up truck, which leaves items in the open, even if you do add a tonneau or truck top to the pick-up bed.
Payloads for the Land Cruiser Utility range from 488kg in the SWB version to a maximum of 756kg in the LWB variant. That's less than you can carry in a pick-up - all of which can take over a tonne in the bed - but is only an issue if you do get near these weights in everyday use. There's a maximum towing weight of 3 tonnes, which is similar to most pick-ups.
What can we say about reliability except that this is a Toyota! The company's reputation for building reliable cars is second to none, and the Land Cruiser has had nearly 70 years of development to become one of the most reliable and trustworthy 4x4s on the planet.
As the Utility Commercial model is stripped of luxuries, that means there will be even less to go wrong - as unlikely as that may be - but like all Toyota models, it comes with a five-year/100,000-mile warranty. You can even take out extended cover for an extra 12 months/15,000 miles that will cover MoTs, roadside assistance and some additional expenses.
With permanent 4WD, the Land Cruiser Utility will be a safe vehicle in slippery conditions. And while Utility spec doesn't get the advanced Kinetic Dynamic Suspension system found on top-spec Land Cruiser SUVs, it still has Active Traction Control that sends power to the wheels with the most grip in slippery conditions. Hill Start Assist and Hill Descent Control are also included.
Toyota's Safety Sense collision detection isn't offered either, but you do get five airbags in the SWB (but only two in the LWB), traction and stability control, tyre pressure monitors, speed limiter, Trailer Sway Control and tilt detection sensors.
With a 2.8-litre four-cylinder diesel packing 175bhp under the bonnet and a kerbweight of up to 2.2 tonnes to haul around, it's no surprise that the Land Cruiser Utility Commercial is a leisurely performer. 0-62mph takes a relaxed 12.1 seconds and top speed is 108mph, but then this isn't a commercial vehicle that's designed for performance.
Where the Land Cruiser Utility steals a march over most of its pick-up truck rivals is that it's far more comfortable to drive. Since the suspension doesn't have to cope with a one-tonne payload in the back, it's far softer, so this big Toyota soaks up lumps with ease, rather than bouncing over bumps. Only the Mercedes X-Class can really match the Land Cruiser, and that's more expensive than the Toyota.
That's the overriding appeal of the Land Cruiser Utility Commercial - its comfort. The soft seats and suspension combine to deliver a plush ride, while the diesel motor is muted at cruising speeds. It does get gruff when accelerating, though. The steering lacks feedback, while body roll is excessive in corners, but then that only encourages you to take things even easier. There's no other commercial vehicle that's as smooth and relaxing as this.
And then there's the added benefit of the Land Cruiser's near-unstoppable off-road ability. Intelligent traction control helps the Utility Commercial venture far off the beaten track, with the only limiting factor really being the road-biased tyres you get as standard. Toyota quotes a climbing angle and lean angle of 42 degrees, while there's a 31 degree approach angle, 22 degrees in breakover and a departure angle of 25 degrees - that latter figure is for the LWB version, which is hindered by a longer overhang than the SWB version at 26 degrees. There's also a wading depth of 700mm and at least 205mm of ground clearance, too.
Since the Land Cruiser Utility Commercial is based on an upmarket SUV, it has a more refined cabin than most other commercial vehicles. It's a two-seater, though, so not as versatile as a double cab pick-up, although there is plenty of space inside for two. Height and lumbar adjustment are offered on the driver's seat, while the steering wheel is adjustable for reach and rake, too.
Visibility is good, although those blanked off rear windows mean over-the-shoulder vision is hindered, but at least the mesh upper bulkhead means you have a view out of the back of the Land Cruiser. Unfortunately there are no parking sensors or camera options available on the Utility model, so reversing needs extra care and attention.
Cabin storage is good, with a big glovebox and huge armrest bin between the front seats. There's also a hidden storage area ahead of the gearlever and twin cup holders behind it, while the deep door bins are good for holding items, too. Go for the LWB version, and the rear doors use the same interior trim panels as the SUV (there are even non-functioning electric window switches), so you get extra storage in the back, too.
| | | | | |
| --- | --- | --- | --- | --- |
| Model | Height | Width  | Length  | Cargo volume |
| LWB | 1,845mm | 1,885mm | 4,840mm | 2,216 litres |
| SWB | 1,830mm | 1,885mm | 4,395mm | 1,574 litres |