Toyota launches project to reuse old Prius batteries
Toyota announces "verification project" to investigate second-life use for hybrid and EV car batteries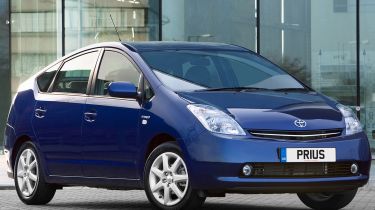 Toyota is to investigate how to make the best use of used electric and hybrid vehicle batteries, and intends to build a 10,000kW storage battery comprised of 10,000 old Prius and iQ EV batteries.
That storage battery would absorb surplus electricity from the grid during times of low use, and also store energy generated by renewable sources such as wind and solar farms, which can have unpredictable generation patterns. The stored electricity would then be fed back into the grid during times of high demand.
• Nissan trials system to allow drivers to sell electricity back to grid
The new scheme is being developed by Toyota in conjunction with Japanese utilities provider Chubu Electric Power, and will see a "verification project" launched this year. If this is successful, the large storage battery will be built in 2020.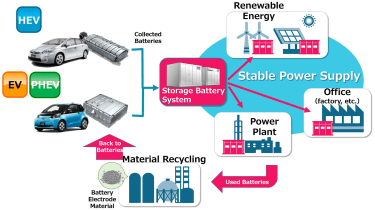 Toyota says used batteries "even with reduced performance levels" can "handle adjustments in energy supply and demand", allowing electricity suppliers to "manage frequency and voltage fluctuations in power distribution systems."
The vast majority of the batteries used by Toyota's new scheme will be nickel-metal hydride (NiMH) units, taken from old hybrid vehicles such as the Prius. But the company estimates that by "around 2030", more sophisticated lithium-ion (Li-ion) batteries from future electric vehicles and plug-in hybrids will be used.
Toyota's new project follows a similar scheme from Nissan, whose 'second life' battery project has seen old Leaf batteries provide backup power to the Amsterdam Arena, home of football club AFC Ajax.
The joint venture between Toyota and Chubu Electric Power will also see rare-earth metals collected from old batteries, allowing these expensive elements to be reused.
These are the best electric cars on sale today…