Nissan trials system to let Leaf owners sell electricity back to the grid
Vehicle-to-grid trials begin as part of £30million Government investment scheme; owners could benefit from free electricity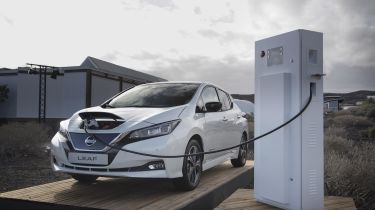 When the new Nissan Leaf was officially unveiled, much was made of its ability to absorb and feed back unused electricity to the national grid, helping balance out demand.
That process, known as vehicle-to-grid, or V2G, technology, was only theoretically possible at the time, though, as UK infrastructure wasn't geared up to facilitate it.
• BP to install electric chargers at UK forecourts
But a new trial, spearheaded by Nissan and the Government's Office for Low Emissions Vehicles (OLEV), will see 1,000 vehicle-to-grid charging stations built in order to assess the future viability of V2G tech. The V2G process essentially allows electric cars and the national grid to communicate with each other, and offers a number of opportunities for owners of electric vehicles (EVs).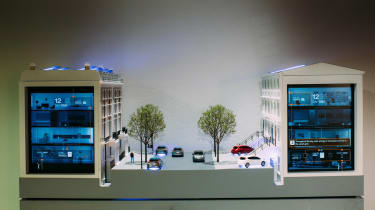 They can opt to use off-peak electricity to charge their vehicles, for example, saving money as a result. Or, should they wish, EV owners can be paid by energy suppliers to feed electricity stored in their cars' batteries back to the grid.
This last option appeals to owners for obvious reasons, while energy companies benefit from the ability to better manage electricity supply during times of peak demand. V2G also turns electric cars into a network of storage batteries, helping to better manage solar, wind and other renewable generation methods. This allows, for example, surplus energy generated during particularly sunny or windy days to be stored in vehicle batteries for later use.
The £30million investment will be split between eight feasibility studies, five research projects and eight real-world V2G trials. The V2G trials are being run by the Government's innovation agency, Innovate UK, and will see 1,000 V2G stations built over three years thanks to £9.8million in earmarked funding.
Information generated by the chargers will be collected by a data "aggregator", and used to "understand the technical characteristics of vehicle-to-grid charging for both the vehicles and the electricity networks".
Nissan said the V2G trials could generate around £350 a year for Leaf owners, and served to "reiterate" the company's "mission to offer customers free power for their EVs".
Electric cars are becoming ever more popular, but could you live with one? Allow us to explain the the pros and cons...