'General Motors should stick with Vauxhall, not find an easy way out'
As discussions between GM and PSA heighten, these talks could highlight that GM is giving up on Europe again, says Steve Fowler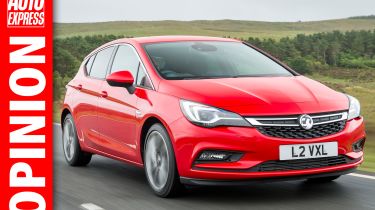 As I write this, high-level discussions are taking place about the future of one of the UK's biggest and most important car brands: Vauxhall.
GM, the US owner of Vauxhall and Opel, is in talks with PSA, maker of Peugeot, Citroen and DS cars, about selling its loss-making European business. Meanwhile, UK politicians and union leaders are worrying about the threat of factory closures.
This all comes at a time when there's real hope for Vauxhall and Opel's line-up in Europe. New SUVs are arriving, while the excellent Astra gives a strong indication of how good the new Insignia will be. Meanwhile, the Ellesmere Port and Luton plants are among the most productive in Europe.
• Vauxhall takeover talks: full details
But why would PSA want to buy brands that compete directly with their existing line-ups? PSA boss Carlos Tavares has shown his skill at turning around an ailing business; his 'Back in the Race' plan, morphing into 'Push to Pass', has heralded big cost savings and impressive, sought-after new product that's now leading to strong profit. Could he do the same with Vauxhall and Opel? 
There's no doubt PSA would be attracted by the strength of GM's brands in Europe's strongest markets: Germany and the UK. And the efficiencies of technology sharing that the Volkswagen Group has so effectively proven cannot be in doubt.
• 'Things are finally going to get interesting for DS in 2017'
But where would Vauxhall and Opel sit between a resurgent Citroen, an increasingly impressive Peugeot and exciting new premium brand DS? I'm sure Tavares has a plan, but it'll have to be a bold one.
While this might make financial sense for GM, it could turn out to be another example of this great American company giving up on Europe – remember Saab and Chevrolet? Let's hope PSA sees more value in Vauxhall and Opel than GM does.
What do you think of the current state of the General Motors and PSA talks? Let us know below...