Opel 'can go back to China' under PSA, says boss
Karl-Thomas Neumann says 'no limitations' on a return to the huge Chinese market - but profitability in Europe has to come first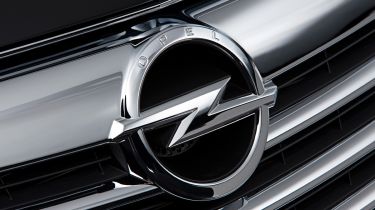 Opel will be free to sell cars in China again under its new owner, PSA - but the boss of Vauxhall's partner in Europe admits that such a move can only happen after the two freshly sold brands restore themselves to profitability.
Opel pulled out of the Chinese market in 2014 after almost 20 years as an underfunded bit-player in General Motors' efforts in the region. The firm's boss, Karl-Thomas Neumann, says that the sale of Opel and Vauxhall to PSA Peugeot-Citroen, confirmed on the eve of the Geneva show, opens up the possibility of a properly funded return to the lucrative market.
• Geneva Motor Show 2017: latest news
When asked if Opel could eventually go back to China, Neumann replied, "Yes. Even though in the old world [under GM], Opel didn't intend to go back there. The first thing I did [when I joined GM Europe] was to close our little outlet in China, and the 12 dealers we had there. Because if you want a brand like Opel in China, it needs huge investment. And if you already have a number of successful brands there, then you don't do that; you'd rather spend that money on your existing brands.
"It's also, I think, a big fallacy which some people have here in Europe; they think it's okay to make losses in Europe as long as you can compensate with profits in China. In a GM world and, I would also assume, a PSA world, they look at every part of the business and want them to be successful on their own.
"So our first responsibility, and I think it's very clear, is that we need to proceed with the turnaround of Opel; we need to break even and we need to be profitable. Then I think we will have the right - and I believe the support - to invest into whatever the right 'next thing' is. But there are no limitations any more - at least once we sit on the PSA platforms."
No planned future Vauxhall models are certain to be built
Neumann admitted, however, that while Opel and Vauxhall have a product plan stretching more than five years into the future, none of the future models are now certain to be built. "I can't understand the situation well enough yet where I could exclude everything," he said. "But [PSA boss] Carlos Tavares said it very nice when he said, 'There are no guarantees in life.'
"The only guarantee or self-confidence you can create is if you are successful. So we have to be even more successful on the path where we have gone. But the acceleration is happening; with Crossland and Grandland we are now entering the D-growth segments, where we haven't been, and so I think it's our destiny which we are controlling here. I do think that with the new partner, we have someone who is willing to invest to make this a success."
One obvious candidate for a 'realignment' under the PSA ownership is the Vauxhall Viva, which is produced through old GM ties in Korea. Neumann declined to confirm if it would become a sister vehicle to the city cars already produced by PSA - the Citroen C1 and Peugeot 108 - but he acknowledged, "The Viva is one car where we have to look closely at what we do with it within the alliance - the new alliance."
Do you think Opel can succeed in China? Join the debate in the comments...