Magnificent Seven: Vauxhall Astra through the generations
We take a look at the Astra's seven design-leading generations with styling chief Mark Adams
For the past 35 years, the Vauxhall Astra's been as much a part of British life as fish 'n' chips and Doctor Who. And as with the Time Lord, the Astra has regenerated over the years with a new look but the same attitude – in the Vauxhall's case, this means it's an affordable, family friendly hatch with a cheeky side.
So to celebrate this special issue, we gathered all seven generations of the Astra at Vauxhall's Heritage Centre located to the rear of its Luton home. We invited Vauxhall and Opel's vice president of design, Mark Adams, to give his view on what's gone before, as well as the new car that's arriving in showrooms right now.
• Win an Astra for a year: enter HERE
As with so many Brits, London-born Adams has plenty of history with the Astra. In fact, Vauxhall reckons around a quarter of all UK motorists have driven an Astra at some stage. So whether you remember the Mk1 or Mk5, Mark will give you his expert design view on every Astra ever made.
Design insight: Mark Adams
Mark Adams is a rare thing among car designers. Yes, he's studied at the Royal College of Art, where so many top auto designers cut their teeth. But he did it only after completing a degree in mechanical engineering first. 
Adams joined GM in 2001 after a stint with arch-rival Ford, and became vice-president of GM Europe design in 2007. He spent some time in Detroit in 2012 working on the Cadillac and Buick brands, before heading back to Europe in 2013 to complete the Mk7 Astra.
Astra Mk7
Mark Adams is clearly proud of the Mk7 Astra – and rightly so, as it pulls off the trick of looking premium without a premium price attached. 
But there was a further challenge with this car. "The biggest thing was making it smaller on the outside yet bigger on the inside, and trying to find an aesthetic that made it look low, wide and lean," Mark tells us.
"It was a huge challenge from beginning to end, but I'm very proud of the result – there's a great efficiency of package to the car."
So for him, what is the highlight of the Astra? "Without doubt, the floating roof and breakthrough C-pillar. It was this visual trick that allowed us to create an almost coupé-ish look but still amaze people with how much interior space it has," he says.
Although rumours of a coupé from Adams' pen are just that right now, the new Mk7 Astra Sports Tourer, with a similarly striking design, will be in showrooms in the near future.
Astra Mk6
When the Mk6 Astra arrived in 2009, it was a bold departure from the previous sharp-lined models. It's defined by the car below, in which Auto Express set an endurance speed world record in 2013, covering nearly 3,000 miles at an average of 125mph over 24 hours.
"This was the first Astra with Vauxhall's new form language," says Adams. "It's sculptural artistry meets technical precision. It had great proportions. A wide track and large wheels combined with a muscular surface treatment to define an extremely dynamic car. The way the upper window line flowed into the C-pillar and through to the tail-light was a highlight – and there's great surfacing and flow of lines."
Partnership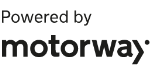 Need to sell your car?
Find your best offer from over 5,000+ dealers. It's that easy.
• Vauxhall Astra Mk6 GTC review
Mark is also a fan of the three-door: "The GTC was the most dynamic expression of the Astra – it's a great piece of sculpture."
Astra Mk5
The Mk5 Astra has a fond place in Mark Adams' memory. "This car was under final development upon my arrival at General Motors Europe's design team," he says. "It had an enhanced proportion with a cowl-forward approach, returning to the classic hatch style and enabling better aerodynamics and headroom. It had a very wide trapezoidal grille, stretching between the hi-tech lights, and lowering and widening the body." 
The sporty VXR models in particular have become legendary, and Adams is a fan of this particular version. "I still love that roofline," he continues.
There are also some design elements that have become Astra traits over the years, as Mark explains: "The wide shoulders plus the dynamic and muscular body were a recipe for the Mk5, with accentuated wheelarches adding to the Astra's stance." 
One particular feature has been revived for the seventh-generation car, though. "The full-width grille flowing into the headlamps is something we've reformulated and used in the latest Astra," says Adams.
Astra Mk4
The Astra has always had an edge over its Ford rivals on style, and this Mk4 version was proof of that.
"A new proportion based on a different aerodynamic concept defined the fourth-generation model," says Mark. "It was a departure from the traditional hatch to become a car with a low and short rear deck. The model had wide shoulders, a strong body and a light upper greenhouse, giving a very special look."
He continues: "The trapezoidal grille, integrated into the bonnet, was a new feature, promoting quality manufacturing. Wheelarches added to the body with a prominent feature line, enhancing the size of the alloys."
Astra Mk3
Vauxhall seemed to discover quality with the Mk3 Astra – something that's lived with the car through to the current generation. It's always offered a standard rivals haven't.
• Win an Astra for a year: enter HERE
And this was a curvy Astra, bigger than the model it replaced but not cutting such a dash as its predecessor, as Mark explains: "It's a clear evolution, but if I am honest, it didn't quite have the iconic character of the Mk2. 
"It featured a softer, smoother surface execution, countered by very thin A-, B- and C-pillars, giving great visibility to passengers. The rear fender execution was sleek, elegant and well integrated, visually stretching the wheelbase and lowering the car. Then the trapezoidal grille, rounded in the lower corners and with sleeker headlamps, was much better integrated than before." 
Adams reserves particular praise for the surfacing on the rear wings: "That integration of the back fenders in the side bodywork using a tapered spear shape really added dynamism."
Astra Mk2
"I was just starting at the Royal College of Art when this Astra went into production," says Mark. "To this day, I still remember the impact of the super-clean, dynamic lines, particularly of the hot GTE version."
The Mk2's 'teardrop' shape is among the most iconic of all Astras, as he explains: "This car had great proportions, a perfect stance and a class-leading form language. The full plastic bumpers enabled it to have a very clean and futuristic look."
That hi-tech feel was enhanced inside by a digital speedo, while this was the first Astra to receive the cabrio treatment. Not every version of the Mk2 was a hit, though. The four-door, badged Belmont, was less successful in terms of both style and sales.
Astra Mk1
In 1979, the first Astra turned up in the UK with a fresh, chiselled look that was totally at odds with the slab-fronted Ford Escort of the time.
But this car was radical for a number of reasons, as Mark explains. "It was Vauxhall's first front-wheel-drive architecture, which drove a fundamentally different proportion to the previous RWD Chevette," he says. "It was very modern, took a clean approach and had customers very much in mind.
"It had exceptional packaging and cabin efficiency; a very clever and well developed design. The crease line on the Chevette had been replaced by a precise undercut to further enhance sheet metal quality. This was then carried over to the next generations of Astras."
Vauxhall Astra Special
What is your favourite fast Astra? Let us know below!