'2020 is set to be the year of the EV... and the diesel?'
As diesel continues to get a bad press, some bigwigs in the industry think a comeback is one the cards, says Steve Fowler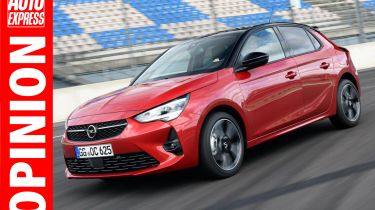 "I believe diesel will bounce back next year – you can quote me on that." They're the words of Vauxhall boss Stephen Norman – a man whose views on the car industry I would definitely trust – talking to me on the eve of the launch of the new Vauxhall Corsa.
The car will be available with three powertrains: petrol, diesel and electric. And as much as most of the excitement is around the electric version, Norman says that diesel is far from dead. "There'll be a rebalancing of petrol and diesel," he told me. "With the Corsa diesel you can get around 70mpg; who doesn't want that?"
Diesel continues to get a bad press – not least from some legislators (hello, Bristol City Council) who want to treat all diesel vehicles the same, even the very latest, ultra-clean, Euro 6-compliant models. 
Norman's point is that there are many people who've jumped out of diesel cars into petrol models and been shocked by their fuel bills. And while we're not quite as convinced as he is about choosing a diesel Corsa, we most definitely believe that diesel still has its place.
As a brand, Vauxhall is being reinvented brilliantly under Norman's stewardship. With PSA control has come greater focus, while the product is improving fast. Having spent some time in the new Corsa, I was impressed by its quality, style and the way it drove; it has an element of maturity and fun that just felt very Vauxhall.
I also like the idea that you can take your pick from the very latest power technologies. The electric car will certainly grab the headlines and provide a challenge for Vauxhall dealers who only now are starting to sell the brand's first plug-in hybrid, just as a full EV arrives.
"We've never trained our network more than on electrification," Norman told me. "Electrification will go across our entire range." That may be the case, but he's also making sure his company, and its dealers, get the balance right. There's plenty of life in petrol (and diesel) yet.
Do you think that diesel will see a sales resurrection? Let us know your thoughts in the comments below...