Vauxhall Corsa gains technology boost for 2023
The popular Vauxhall Corsa supermini gets a trim level restructure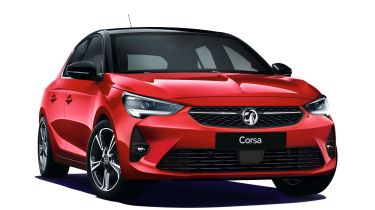 A big facelift is being prepared for the Vauxhall Corsa supermini - Britain's best-selling car - that we'll see before 2023 is out. But before then, Vauxhall has slightly revised the current Corsa line-up with new equipment and technology. 
Entry-level Design models now kick off from £18,585, a price increase of £520. But with the price premium comes a revised automated emergency braking system now featuring pedestrian detection. LED headlights, lane departure warning with lane assist, control control and Apple CarPlay and Android Auto are still standard, as is a seven-inch touchscreen infotainment system.
Changes also come to entry-level, all-electric Corsa Electric GS with new LED front fog lights. The GS name replaces the outgoing GS Line trim level. 
The range-topping Corsa Ultimate with both petrol and electric powertrain now receives blind spot alert, lumbar support and massage function for the driver's seat. 
Although the changes come to both the petrol-powered Corsa and Corsa Electric, the powertrains haven't changed with the availability of a 1.2-litre, 74bhp petrol or a 99bhp petrol unit - both with a six-speed manual. 
The Corsa Electric still features a 50kWh battery and 134bhp electric motor, with a 222-mile maximum range. The electric model now starts from £33,930. Vauxhall will likely extend the range of the Corsa Electric as part of the car's mid-life facelift, enhancing the battery capacity to 54kWh and enabling a range of over 250 miles.
Click here for our list of the best superminis on sale in the UK...