Flagship Vauxhall Monza SUV to be put on hold
PSA takeover means the range-topping Vauxhall Monza SUV faces an uncertain future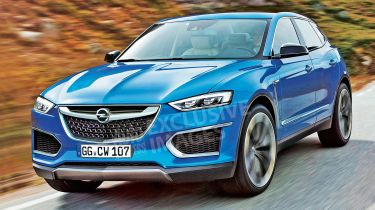 Vauxhall and Opel have started a 100-day process to come up with a business plan for new owner PSA (Peugeot and Citroen) – but one proposed model already faces an uncertain future: the flagship large SUV.
The £1.9bn takeover of the two GM Europe brands was confirmed last week. There's said to be little immediate change in day-to-day activity, but Auto Express understands that plans for an 'Insignia SUV', often referred to as the Monza, have been shelved, at least for now.
• Best 4x4s and SUVs to buy now
The car, which would have been the range-topper in Vauxhall's line-up, was set to be built on the Insignia's platform and would have rivalled other big SUVs such as the Ford Edge with dramatic styling (as our exclusive image showed) and a suitably plush interior.
Speaking at the 2016 Paris Motor Show, Opel CEO Karl-Thomas Neumann said: "The large SUV will be built in Russelsheim. It makes sense because if you have the Insignia there you also want the SUV there."
However PSA is now expected to freeze all GM-related projects, so the large SUV is said by well-placed sources to have been canned.
It may yet be revived, however, as a project that sits on a PSA chassis, such as EMP2.
Would you have bought the Vauxhall Monza SUV? Let us know in the comments below…