Volkswagen signs three new deals to secure EV battery supply to 2030
Volkswagen says its new partnerships will help it to reach an annual production capacity of 2.2 million electric cars by the end of the decade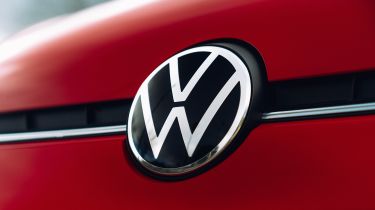 Volkswagen has signed new partnerships with three key battery specialists, in a bid to secure the raw materials it needs to build its rapidly expanding electric vehicle lineup.
Volkswagen says these deals will allow it to ramp up its EV manufacturing, with the ultimate aim of reaching an annual production capacity of 2.2 million electric cars by 2030.
These deals form part of Volkswagen's battery expansion plan - estimated to cost around €30 billion (£25.6 billion) - that will also see the Group open six new gigafactories in Europe before the end of the decade. It is intended to provide the firm with a reliable supply of cells to keep production rolling.
The partnerships should generate enough batteries (and therefore vehicles) to compete with the EV stalwart brand, Tesla. Indeed, Volkswagen's latest business model looks remarkably similar to Tesla's, which has been producing its batteries in-house since 2016.
Volkswagen's first pairing is a joint venture with the Belgian mining company, Umicore, which will provide the cathodes for the manufacturer's battery packs. More importantly, all of the materials are said to be sustainably sourced, which falls in line with Volkswagen's climate targets.
The German brand has also thrown investment at the Cambridge-based battery research centre 24M, which is working on a new dry coating process that will streamline production of battery cells by trimming several processes from the conventional production method.
The process also claims to reduce the CO2 footprint of EV batteries and make it easier to recycle the cells once they've reached the end of their useful lives. Volkswagen now owns a subsidiary of the company, which will further develop and upscale the technology.
Finally, Volkswagen has put together a long-term agreement with Vulcan Energy Resources to secure a supply of CO2-neutral lithium – which is a big area of contention in discussions surrounding the environmental impact of electric vehicles.
The partnership will see Vulcan Energy supply Volkswagen with eco-friendly lithium (sourced locally to the brand from the Upper Rhine Valley that borders Germany, Switzerland and France) for a period of five years, starting from 2026. However, an extension to the deal is already being discussed.
Looking to buy an all-electric car? Here are the best electric cars on sale now...