VW's 'Strategy 2025' plan: "over 30" electric cars planned for next 10 years
Stategy 2025 is the "biggest change process in the Company's history" and lays out the German carmaker's electrified future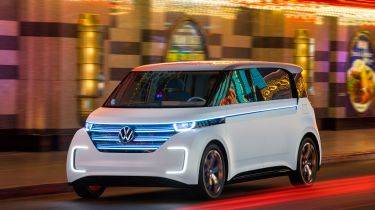 The Volkswagen Group has unveiled details on its Strategy 2025 business plan, highlighting its vision for the future across Audi, Porsche, SEAT, Skoda and Volkswagen.
Following last year's high-profile emissions scandal, it comes as no surprise that increasing efficiency is a headline objective. Volkswagen hopes to achieve this by putting greater emphasis and investment on electrification, with over 30 new electric models expected to launch by 2025. According to Strategy 2025 these new 'e-vehicles' will use more efficient battery technology to allow greater all-electric range than in the brand's current line-up.
The new vehicles will include standalone models, as well as electrified versions of petrol and diesel cars. The 'XL3' is expected to form part of this electric-offensive, targeting the all-conquering Toyota Prius exactly where it hurts. Brand boss Herbert Diess has previously admitted a special electrified platform is already in the works.
A further leap into the future has been promised, with greater focus on autonomous driving technology. Volkswagen will develop its own self-driving system capable of everyday usage by 2025, and together with the newly announced battery development, will raise the VW Group's projected investment in future technologies above the €10bn mark.
One more unique move revealed in Strategy 2025 is to work on mobility services. This will start with ride hailing partnerships – with the VW Group already investing $300m in Gett. This is projected to continue with plans to work on in-house car sharing services and autonomous 'robo taxis'.
Volkswagen New Year reception plans announced
Müller detailed further plans at Volkswagen's New Year reception in Brussels. The 20 models, spread across brands such as SEAT, Skoda and Audi, form part of a strategic move to consider sustainability "more than ever before".
"We are using the current crisis to fundamentally realign the Group. I strongly feel we now have the chance to build a new and better Volkswagen."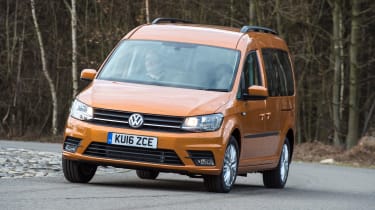 Several politicians were in attendance, so Müller also took the opportunity to reinforce Europe's position as a leading EV pioneer. "We need to work together to make sure that Europe remains innovative and competitive as an industrial location in a rapidly changing world".
"A true breakthrough for electric mobility will only be achieved if politics, society and authorities work together more closely.". Europe's unfit charging infrastructure was cited as the biggest hindrance to this.
Dr. Herbert Diess, the CEO for Volkswagen passenger cars, had previously announced big changes to future product plans that centre around a "reorientation of the diesel strategy". Alongside this we will see a new 'MEB Modular Toolkit', meaning both standardised electric and plug-in hybrid powertrains.
Diess claimed the next Phaeton, designed as the brand's 'halo' car for technology, will be a pure-electric drive luxury saloon with "long-distance capability, connectivity and next-generation assistance systems". It'll inspire a full range of plug-ins, high-volume electric vehicles with ranges of 185 miles and 48-volt mild hybrids.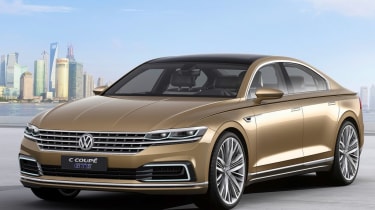 The MEB Toolkit will allow electric tech to be used across all bodystyles and vehicle types in VW's range. The firm says that it enables "particularly emotional vehicle concepts" (which could mean sports cars) and a range anywhere from 150 to over 300 miles.
The strategy changes also focus on improving cost efficiency, following the massive share price drop the firm suffered after admitting to rigging emissions tests in the US. Investments will be reduced by €1bn a year, with the core product range taking a priority.
Despite the commitment to electric tech, VW will push forward with petrol and diesel engines, pledging to improve efficiency further. AdBlue tech will become mandatory across European and North American models, while petrol and CNG concepts will be developed further.
Get all the latest on the Volkswagen emissions scandal here