Electric vehicles cheaper to own than petrol or diesel cars
Study finds electric cars are cheaper to run than petrol or diesel models, even once higher purchase prices are taken into account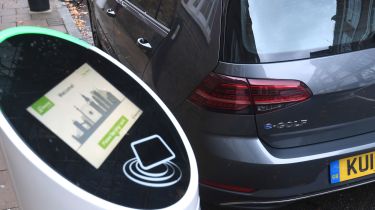 Electric vehicles (EVs) are already cheaper to own and run than petrol and diesel models, even once purchase prices are taken into account, according to a new study.
The International Council for Clean Transportation (ICCT) analysed the cost of owning petrol, diesel, hybrid and electric variants of the Volkswagen Golf in the UK, France, Germany, the Netherlands and Norway, over four years.
• EVs could be the same price as petrol and diesel cars in two years' time
The study found the pure electric version was the cheapest in all areas, thanks to a combination of lower taxes, lesser fuel costs, reduced maintenance expenditure, and buying subsidies.
It wasn't all good news for alternatively fuelled vehicles, though, with the plug-in hybrid Golf GTE being more expensive over the course of ownership that its petrol and diesel stablemates. The hybrid option found itself in last place due to the fact it demands a similarly high purchase price to its fully electric equivalent, but does not offer the same cost savings related to fuel, tax obligations and maintenance.
Researchers also revealed UK drivers could make an overall saving of five per cent by choosing an electric Golf over a diesel model. This was, however, the lowest proportional saving of any of the five countries analysed by the study. Drivers in Norway, by comparison, could save 27 per cent by making the same decision, in part due to the fact the country has a sizeable registration tax on diesel vehicles. Drivers in the Germany, France and the Netherlands, could respectively save 11, 12 and 15 per cent by switching from a diesel to an electric Golf.
The ICCT's researchers said an effective method for driving the rollout of EVs would be to increase the tax burden for more polluting vehicles while providing tax breaks for EVs and cars with low emissions.
Do you believe that electric cars are cheaper to own than ICE cars? Let us know in the comments below...