Addison Lee: Britain's biggest taxi firm to go all-electric by 2023 with VW ID.4 fleet
Addison Lee will spend £160 million on the switch, with a fleet of Volkswagen ID.4s set to join the company's ranks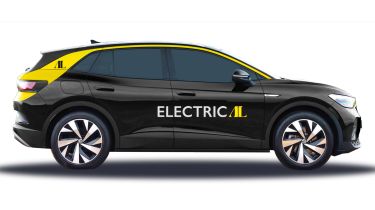 Addison Lee, the UK's largest taxi company, has announced that all of its passenger cars will be fully electric by 2023 – which the firm says is two years ahead of its rivals.
The company will spend £160 million on the project, some of which has already been set aside for a fleet of pure-electric Volkswagen ID.4s. Once they're all on the road, Addison Lee says the new EVs will allow for around 20,000 zero emissions journeys in London every day.
Addison Lee hasn't disclosed how many electric vehicles it has bought from Volkswagen, but the company's CEO, Liam Griffin, has said that the deal is the "the largest UK purchase of electric vehicles by a private hire provider." The new Volkswagen ID.4s will also join the firm's existing fleet of 650 zero-emission taxis.
As part of the initiative, the private hire company has also allocated £3.5 million to support its drivers and their families, with the funds being used to install charging points, pay for congestion charges and invest in local projects that improve the environment.
One such project is the company's Green Screen scheme, in which the firm pays for pollution-absorbing plant walls to be installed across London's primary schools.
Addison Lee has also considered the opinions of its drivers when setting deadlines for going all-electric. Following a survey, the firm found that 86 per cent of its drivers wanted to switch to an electric vehicle this year, and 82 per cent thought improving the environment was the most significant benefit of the technology.
70 per cent of the company's drivers also thought that the UK's patchy charging infrastructure was the biggest challenge when making the jump to electric power – although Addison Lee says it has been working to find an EV charging partner that will remedy the issue.
Now check out our feature on how to get a job as an Uber driver…