Volkswagen's futuristic XL1 has sold out in the UK
If you live in the UK, your chance to buy Volkswagen's £100,000 XL1 eco-supercar has passed. They've all gone!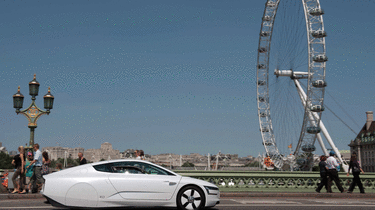 Despite having a hefty price tag of just under £100,000, all 30 examples of the Volkswagen XL1 have sold to buyers eager to own what is arguably one of the most futuristic cars the German brand has ever made.
A source told Auto Express that while the firm received a large amount of interest when prices were revealed in the summer of last year, the anxious bit was when the time came for interested parties to stump up the cash.
But some of the UK's leading and most forward-thinking businesses and individuals have lapped up the car. One customer has even ordered three and will use them as display vehicles in their offices around the world. Only 200 XL1s were made by Volkswagen to showcase its efforts at being at the forefront of fuel-efficient car technology.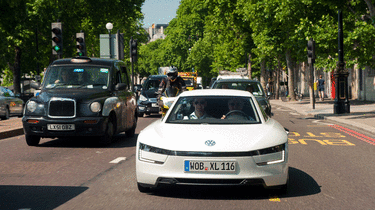 The XL1 is a plug-in hybrid which uses an 800cc two-cylinder diesel engine producing 47bhp and a 27bhp electric motor giving a combined power output of 74bhp to the rear wheels. An official combined fuel economy figure is rated at 313mpg, emissions sit at just 21g/km while in electric mode, the XL1 has a range of 31 miles.
At this year's Paris Motor Show, the German giant also revealed the XL1 Sport. Powered by a Ducati motorbike engine, the Sport happened to be the Volkswagen Group's 200 millionth car. At the moment, VW has no plans to build the car. 
Now read our full round-up of the 2014 Paris Motor Show