Volvo to ditch leather in all cars by 2030
New C40 Recharge will be first Volvo to be offered without the option of leather upholstery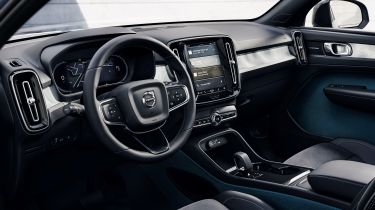 Volvo has shunned the option of leather upholstery in the new, pure-electric C40 Recharge crossover, and plans to do so for all electric vehicles it makes going forward. 
The brand will offer only electric cars with leather free interiors from 2030. Volvo says it has been motivated by growing concerns about the negative impacts of cattle farming on the planet, with the firm quoting rising greenhouse gas emissions and increased deforestation.
Instead of leather, Volvo will use a variety of sustainable materials to line the interiors of its electric cars, including reclaimed cork from the wine industry, bio material from sustainably felled forests and Nordico – a new textile created by the brand made from plastic bottles.
Volvo will also continue to offer wool blend upholstery on its EVs – but it'll only source the wool from certified responsible suppliers, to ensure the welfare of the sheep.
The new cruelty-free, recyclable interiors will also play into Volvo's ultimate ambition of adopting a circular production model by 2040. That means all of the material in the brand's vehicles will be recyclable. In the near term, it means that the brand is aiming for a quarter of its materials to consist of recycled and bio-based options.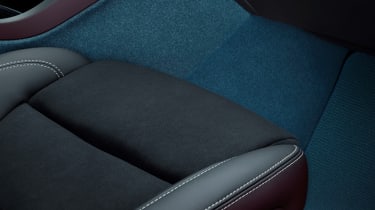 Stuart Templar, Volvo's sustainability director, said: "Being a progressive car maker means we need to address all areas of sustainability, not just CO2 emissions. Responsible sourcing is an important part of that work, including respect for animal welfare. Going leather-free inside our pure electric cars is a good next step towards addressing this issue.
"Finding products and materials that support animal welfare will be challenging, but that is no reason to avoid this important issue," said Templar. 
"This is a journey worth taking. Having a truly progressive and sustainable mindset means we need to ask ourselves difficult questions and actively try to find answers."
Now click here to read all about Volvo's upcoming entry-level electric crossover…